---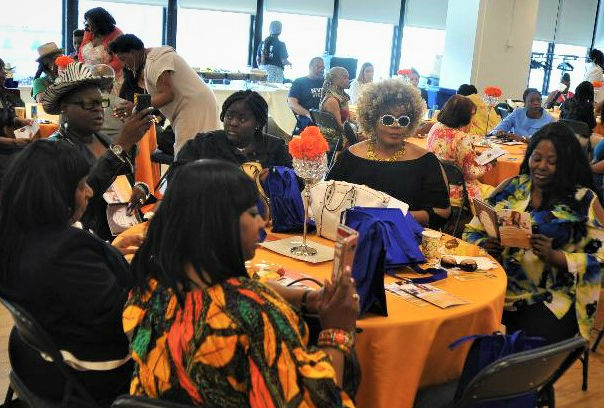 By Lil Nickelson
If you own a small business then you need to mark your 2020 calendars right now; block out the second Saturday in June 2020 so that you can attend Women In The Black, New York Inc ("WITB") annual women business conference in ten months. WITB is a Harlem based non-profit entrepreneurial group created by black women and men to educate, train and support women business owners to start, build, lead and grow successful small businesses in the NY metropolitan area. Women business owners are the focus, but the blessing is available for male entrepreneurs too; any business owner can benefit from the information discussed and their businesses can grow and flourish when they apply what they've learned. WITB has been able to offer people who registered early free admittance to the conference due to some very generous sponsors they have cultivated over the years.
WITB held their 21st annual "Who's The Boss" Women's Business Conference on Saturday, June 8th, 2019 at the Adam Clayton Powell Jr. State Office Building located at 163 West 125th Street. The all-day conference was segmented into the following categories: Honorees Breakfast, Conference Kickoff, The Ultimate Pitch & Keynote Speaker (held during lunch), Workshops & Panels, The Celebration Circle and Evening Reception. The doors open for the breakfast at 8 am and the after party ends around 8 pm.
This was my third year attending and Princess Jenkins opened the conference exclaiming that, "Twenty-one years ago I made a commitment to start, lead and grow women businesses and today I am teaching and living my dream." This year's conference theme was "Inspired, Independent & Self-made." Dr. Stacie N.C. Grant hosted this year and has been the hostess each year that I've attended.
The honorees breakfast started the day and was lovingly prepared by Mason Catering. Three of the four dynamic female honorees were in attendance to receive the women on a mission award for 2019. They were:
Suzanne Douglas – acclaimed actress of stage and television best known for her role in "The Parenthood
" sitcom with Robert Townsend and is one of the parents in this year's critically acclaimed film by Ava Duvernay, "When They See Us."
Little Ms. Egypt "IFY" Ufele – the CEO of Chubiline, an African-inspired fashion clothes designs and Bully Chasers, a national anti-bullying campaign who happens to be 14 years old.
Curly Girl Collective – Charisse Higgins, Simone Mair, Tracey Coleman, Gia Lowe & Melody Henderson are the producers of Curl Fest, the country's largest natural hair festival founded in 2014; one of this year's three festivals was held on Randall's Island on Saturday, July 27th.
Citations were given to the honorees by NYC Councilman Bill Perkins, who attended the event with his lovely wife Pamela and Athena Moore, Director of the Northern Manhattan office of Manhattan Borough President Gale Brewer and her lovely daughter Anaku.
Past honorees that continue to support WITB by attending the breakfast included Eugenia Foxworth of Foxworth Realty and Harlem Fashion Week co-founder Tandra Birkett.
Conference Kickoff was held from for one hour from 11 am to 12 Noon where attendees were able to network amongst one another, as well as with the honorees. The Ultimate Pitch competition, where qualified business owners came prepared with a two-minute presentation and pitched their business took place from 12 Noon to 1 pm while conference participants dined on lunch. Round 1 winner won $250, round 2 winner won $250 and the grand prize winner won $1,000. Eartha Watts Hicks was the grand prize winner of the pitch competition.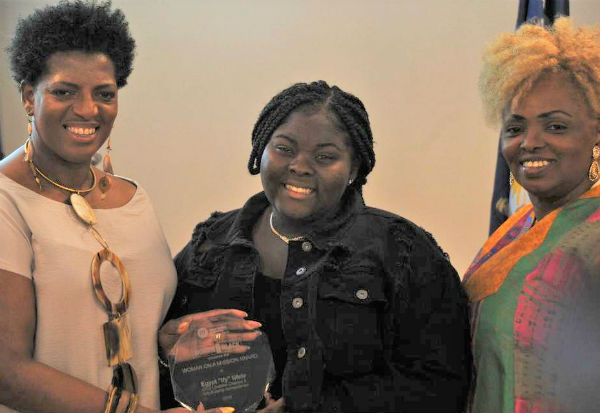 The keynote speaker was the fabulous Sofia Davis, Editor & Chief Executive Producer of Fashion Avenue News, a world-wide print luxury fashion magazine which showcases models of all ethnicities and sizes; it features emerging & established talent on the same page.
The Workshops & Panels ran from 1 pm until 5 pm, had four tracks available and deciding which to attend is the toughest choices to make for conference participants. Tracks 1,3 and 4 were 45 minutes in length, while Track 2 was 30 minutes in length.
Track 1 had three workshops: Elevate Your Income – from side hustle to 6 figures, The Streets are Talking #stayrelevant and Fashion Branding – Trademark Your Style.
Track 2 Growing with Government Contracts – how to become a certified MWBE.
Track 3 had three workshops: Get Social – dollar & sense social media strategies, The Savy Sistah Success – working woman wisdom and Spoken Like a Leader – speak to your strengths and win!
Track 4 It's All About Money – banks lend, do you know how to borrow?
Experts that facilitated the workshops and panels included Gina B. Ramcharan, Jonathan Bodrick, Harriet Rosebud, Shemeka Brathwaite, Jean Stone, Julia Shaw, Carlton, Pam Reeves, Salone Monet, Kevin L. Jackson, Lavonda M. Davis, Quenia Abreu and Claudia Washington.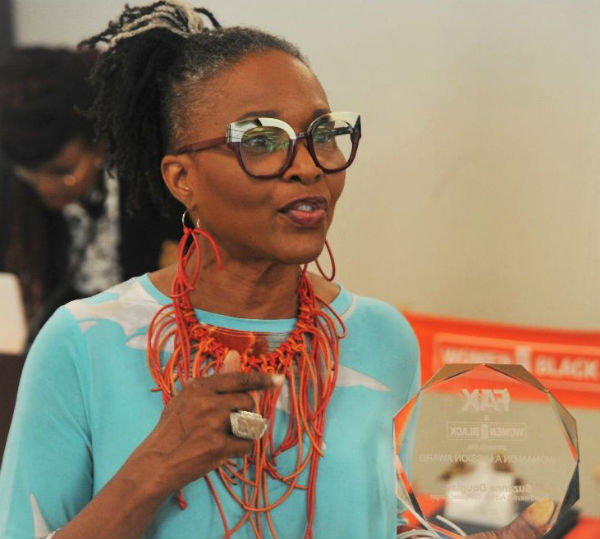 The Celebration Circle portion of the conference brought the following five women to the fore front of the main conference room to share their challenges, frustrations and triumphs with attendees:
Rayshawn Fraser, Founder GLAAM Inc. Enterprise
Lauren Morris, Owner of Loola Doola Boutique
Sita Lewis, Founder & CEO Mama Sita's Miracle Butter Cream
Rosa Bailey, Poet, Author & Empowerment Coach
Sue Fearless, Founder & CEO Fearless Women
Each woman shared their personal journey and their determination to achieve their goals, in spite or because of their personal desire to make a difference. Each admitted that what they have achieved wasn't always their plan, mostly it was God's will and plan for their lives.
At the evening reception attendees enjoyed live DJ performance, could let their hair down and come ready to mingle, dance and had a good time networking! Hope to see you at next year's conference.
Photos taken by Rudy Collins:
---