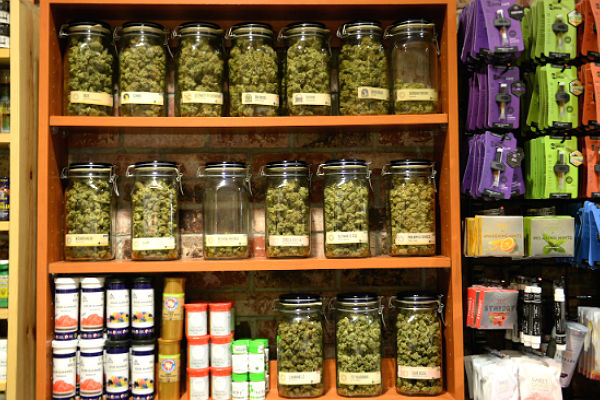 By Lil Nickelson
The "legal weed" or cannabis industry is growing so fast that it has been called the "Green Rush" of the 21st century as the California "Gold Rush" was in the mid-1800s. According to a leading cannabis investment and market research firm, North Americans (U.S. and Canada) spent $7 billion on legal cannabis products, a 34 percent increase over 2016. That same firm predicts the industry will grow more than three times in the next five years. The business to be in is the business of the future.
Ever since I attended the Harlem Business Alliance ("HBA") "Green Revolution – Cannabis & Entrepreneurship," open discussion on Tuesday, March 27th, 2018 at their Creative Workspace located at 275 Lenox Avenue from 7 pm to 9 pm I realized this is not about smoking a joint; it's a much bigger issue. It's taken me two months to educate myself and brain storm some creative ideas and here I go.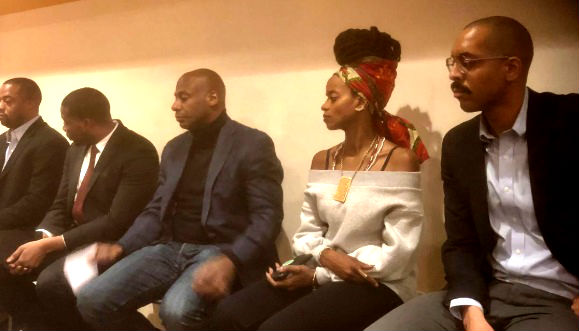 The panel included a moderator and five discussion members: HBA Program Director,
Philomena Boateng moderated the following diverse speakers:
Landon Dais – manages MedMen's NY legislative agenda; MedMen is in the luxury marijuana industry.
Chris Alexander – Policy Coordinator in the NY office of The Drug Policy Alliance, a group working to end the war on drugs.
John Gilstrap – COO of Hudson Hemp Co is an association of farmers located in New York's Hudson Valley that produce organic sun grown hemp and harvest it into top quality hemp oil.
Mary Pryor – Cannaclusive media expert based in NYC and LA concern with fair representation of minorities in industry that suffers from Crohn's disease.
Damian Fagon – COO of Sativeo, a mission-driven hemp cannabidiol (CBD) company in coastal South Carolina.
I came away with two key points: point #1 I needed to educate myself on the cannabis industry and point #2 I needed to write about what the legalization of it for medicinal and/or recreational purposes could mean to black communities from a business perspective.
There are obstacles in the way of small investors looking to get in on "the next growth industry." Federal securities regulations have made this industry one that affords the rich the opportunity to get richer. To become an accredited investor, you must have a net worth of at least $1 million, excluding the value of one's primary residence, or an income of at least $200,000 for each of the last two years.
There are people of color like Shaunie O'Neal the former wife of retired basketball great Shaquille O'Neal, retired NBA vets like Clifford Robinson, John Salley or Oscar Robertson and entertainers like Snoop Dogg that are shareholders and/investors in cannabis companies. On episode 2 of series 7 of "Basketball Wives," part of Shaunie O'Neal's scenes included her inside a dispensary surveying their operations with her oldest, adult son Myles. "This can be a part of the legacy of investments that I leave for my kids and future generations," stated the former wife of retired basketball great Shaquille O'Neal.
For those of us that have earned less than $200,000 a year over the last two years, say what? They have made it hard for us little investors to reap from the cannabis industry; hard but not impossible for "think out of the box" people like me.
Financially it's easier to get into the hemp or CBD side of the business. Are hemp and marijuana the same? No, they are just both part of the cannabis family. Hemp is the fiber and seed part of the Cannabis Sativa L. plant, opposed to the flower part of the plant which is "legally considered" marijuana. Hemp and marijuana serve completely different purposes. Marijuana, as it is widely known, is used for medicinal or recreational purposes. Hemp is used in variety of other applications that marijuana couldn't possibly be used in. These include healthy dietary supplements, skin products, clothing, and accessories. Overall, hemp is known to have over 25,000 possible applications.
Tetrahydrocannabinol, also called THC, is the chemical responsible marijuana's psychological effects. An average batch of marijuana contains anywhere from 5-20% THC content. Some premium marijuana can have up to 25-30% THC.
Hemp, on the other hand, is regulated to only contain a max THC level of 0.3%, essentially making it impossible to feel any psychoactive effect or get a "high". Rather, hemp contains high cannabidiol (CBD) content that acts as THC's antagonist, essentially making the minimal amount of THC useless.
CBD was also recently found to have analgesic, anti-inflammatory, and anti-anxiety properties without any psychoactive effects. Thus, it has recently gained popularity as a medical supplement and is now one of the leading applications of hemp in the US.
If you're not looking to grow the plant, then you need to focus on owning and operating ancillary companies and these are companies providing necessary support to the primary activities or operation of the cannabis industry or developing food-based companies that incorporate cannabis products in them.
---
---
How about starting a cannabis recruiting and cannabis training for dispensary jobs? Industry jobs include accountant, administrator, budtender, dispensary agent, dispensary tech, cannabis chef, cultivation supervisor or assistant grower, delivery driver, dispensary manager, extractor, laboratory workers, receptionist, marketing/sales, master grower, security, trimmer/cultivation site worker. Salaries range from $20,00 for a receptionist or trimmer to $120,000 for a general manager or master grower.
Part 2 of my series will be on the culinary side; we're not just talking about brownies and gummy bears folks. There are chefs that are infusing marijuana into their fine dining cuisine and other food products that can be sold in states that approve recreational use of cannabis.
Part 3 of my series will be on "What About the Folks Locked Up for Weed?" The discussion of the legalization of marijuana in New York State must include what will happen to people that are currently incarcerated on marijuana convictions. Thousands of men and women of color lives have been halted, some ruined for marijuana possession and/or distribution. Will their sentences be commuted or pardoned? Will they be set free? Will the ones that were "in the business" be able to return to the industry?
Related Articles