---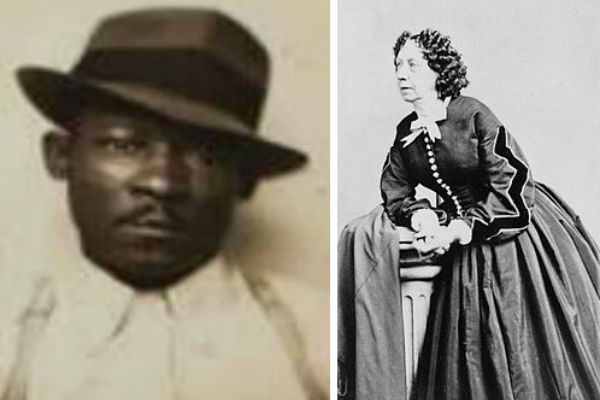 By Lil Nickelson
Marcus Samuelsson to Host Black History Dinner Series Throughout 2019, leave it to Samuelsson to come up with a dining series to honor Black History Month that will happen through the year, not just for a month.
The dinner series will honor the legacy of black excellence and the untold and often overlooked stories and is named for Nathan Green (above left) and Fanny Hern.
The Green & Fanny Dinner Series with André Mack debuts on Wednesday, February 27th, 2019 starting at 7 pm EST at Marcus Samuelsson's Red Rooster Harlem (https://www.redroosterharlem.com).
Nathan "Nearest" Green was born into slavery and freed after the Civil War, who was the master distiller that served as Jack Daniel's mentor and now, centuries later, has been recognized as the master distiller behind the famous whiskey brand).
Fanny Hern was an 18-year old slave of President Thomas Jefferson, who along with a 15-year old slave Edith Fossett, became enslaved master chefs behind Thomas Jefferson's Monticello kitchen at the White House.
The menu for the first dinner includes:
Cured Turnip with smoked peanut shiro, rice cracker
Tuna with dirty rice, bone broth, aioli, jalapeño
Pickled Arctic Char with hoe cake, avocado black bean
Lacquered Duck with all the fixings
Baked Alaska with sweet potato, marshmallow, pecan
To compliment the menu, a selection of wines has been carefully chosen and will be poured by André Mack, a renowned sommelier, wine educator, winemaker, and the first African American Best Young Sommelier. The series will continue throughout the year and will feature a range of musical performers.
So, come, eat and learn about the contributions these pioneers made to America's food and beverage history.
Related: Click here to find out more about Nathan "Nearest" Green.
Tickets are available for $125 here (https://www.eventbrite.com/e/green-fanny-dinner-series-with-andre-mack-tickets-56043691189?aff=ebdssbdestsearch)
Photo credits: 1) Monticello's kitchen (Image courtesy of Flickr user jhritz), Nathan "Nearest" Green from google search and Fanny Hern WIkipedia (right).
---