By Lil Nickelson
Growing up in the Hamilton Heights section of Harlem in the 1960s and 1970s, I don't recall any vacant commercial real estate spaces on Amsterdam Avenue, Broadway, Convent Avenue or St. Nicholas Avenue from like 135th Street up to 155th Street. 
As soon as a space became vacant, another aspiring small businessperson took their turn at entrepreneurship.  Butcher shops, card stores, pharmacies, tailor shops, retail clothing stores, restaurants like Sherman's, Ling Fong's and Copeland's lined the blocks along with bar/lounges and liquor stores that were on almost every block.  Then the world started changing and so did our neighborhood landscape.  Abandoned apartment buildings and commercial real estate spaces became the norm.  Commercial rents started going up and most of the small businesses closed.  At one point it seemed like the only ones to survive were the Dominican hair salons and the fast food Chinese restaurants.
Related: Lil Nickelson talks to Danny Tisdale about growing up in Harlem and it's changes scene.
Mayors Koch, Dinkins and Giuliani along with the City Councils during their terms didn't have a solution of how to deal with all of the vacant housing stock in Harlem that created results.  The housing boom that took place during Bloomberg's 12 year reign brought middle income and luxury housing developments to Harlem in record numbers.  Droves of new residents wanted services closer to home and bit by bit businesses returned to our local Harlem neighborhoods.  President Clinton and Chef/ Restaurateur Marcus Samuelsson came to Harlem and other name brand retail businesses joined them along 125th Street.
The Bradhurst district is one of the last neighborhoods in Harlem undergoing development and reconstruction and the Bradhurst Merchants Association ("BMA") is leading the way to make sure it happens.  The BMA grew out of a business survey conducted in 2008.  Over the last 7 years the organization and its membership has grown.  One of BMA's main objective is to develop a Business Improvement District along 145th Street to support neighborhood businesses with networking opportunities, as well as to make sure the area is safe, clean and is developing.
BMA's geographical region is ever changing as more and more businesses want to join the association due the outreach efforts of the group and the Harlem Congregations for Community Improvement, Inc. ("HCCI").  The district goes from 140th Street to 166th Street from Lenox Avenue to St. Nicholas Avenue.  In addition to BMA's monthly meeting they also host several networking events each year to facilitate neighborhood businesses connecting with each other to foster business to business opportunities.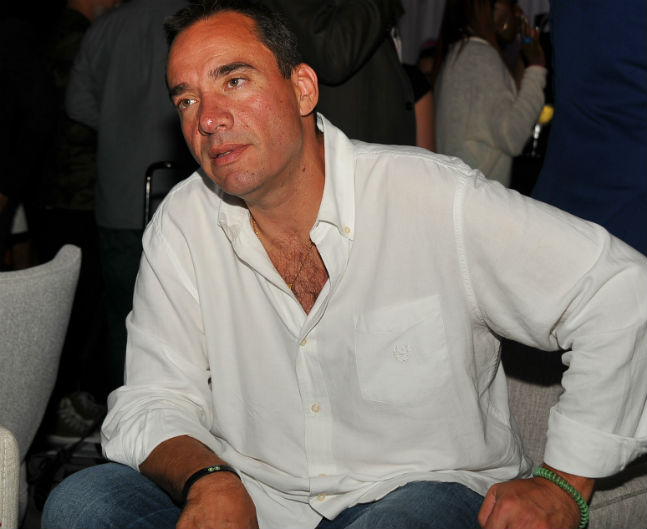 Another initiative that BMA is working on with other concerned groups is getting a public plaza, Bradhurst Plaza, designated at the intersection of Frederick Douglass Boulevard and Macombs Place near 150th Street.  Proponents want to establish a farmer's market on the site and I'm biased; I applaud the efforts of anyone trying to bring more farm fresh produce into Harlem.  Community Board 10's full board will be meeting on Wednesday, September 2nd and a final vote is due.  So go voice your opinion if you live or earn a business in their region.
BMA's current President is LaChena Clark the owner of the Sudsy Water laundromats and dry cleaners on Adam Clayton Powell Jr. Blvd. and on 145th Street.  Her cabinet hosted BMA's 1st Annual Awards Summer Cocktail Reception Fundraiser on Thursday, June 18th, 2015 at the Sofrito's Restaurant which relocated from 57th Street to Riverbank State Park by Jimmy Rodriguez (above) and his wife.  A great time was had by all, as you can see from the pictures.
Three women were honored at the fundraiser for the individual efforts to make Harlem a better place to live and work for us all.  The Community Partner Award honoree was Regina Smith of the Harlem Business Alliance.  The Business of the Year Award honoree was my sister Pat Stevenson of the Harlem News Group.  The President's Award honoree was Victoria Gordon of the Harlem Community Development Corporation.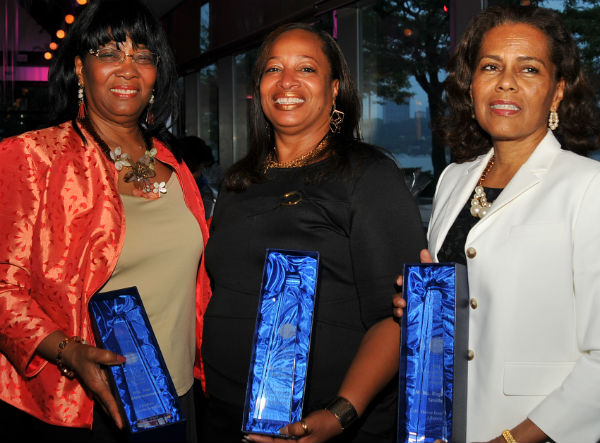 ---
---
Coming soon will be a Youth Entrepreneurship Program, which will be a first within our community; current business owners helping to motivate our youth to dream of having their own and providing jobs within their community.
So if you aspire to own and operate a business in Harlem, why not check out the BMA to see if they can assist you in making your dream come true.  They are looking to add on new businesses within their district and you might find your way into business ownership with their assistance.
Related Articles
VIDEO
---
Harlem Cultural Archives is a donor and foundation-supported Historical Society, Its mission is to create, maintain and grow a remotely accessible, online, interactive repository of audio-visual materials documenting Harlem's remarkable and varied multicultural legacies, including its storied past as well as its continuing contributions to the City and State of New York, the nation, and the world.
Support Harlem Cultural Archives
and
click here to get more Harlem History
, Thank you.