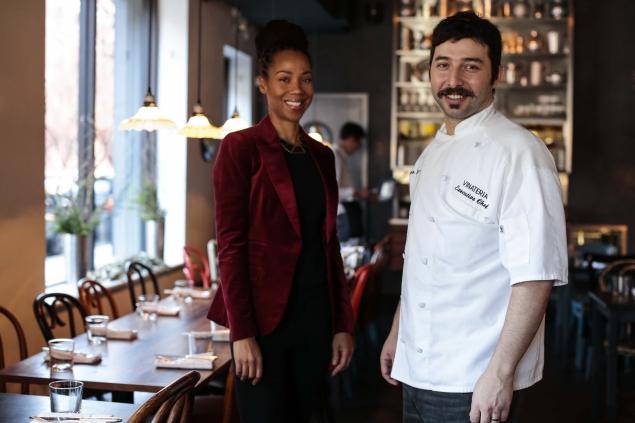 By Lil Nickelson
Vinateria is the latest restaurant that I chose to review after meeting its owner, Yvette Leeper-Bueno, her mother, Mrs. Leeper and Executive Chef Gustavo Lopez at the Harlem Eat Up Festival's great chefs in Harlem photo shoot on April 1st.  Vinateria is located at 2211 Frederick Douglass Boulevard New York, NY 10026 on the Northwest corner of 119th Street.  They are open seven days a week: weekdays they are open for dinner and on weekends from brunch through dinner.  They can be reached by phone at 212 662-8462 or online at www.vinaterianyc.com.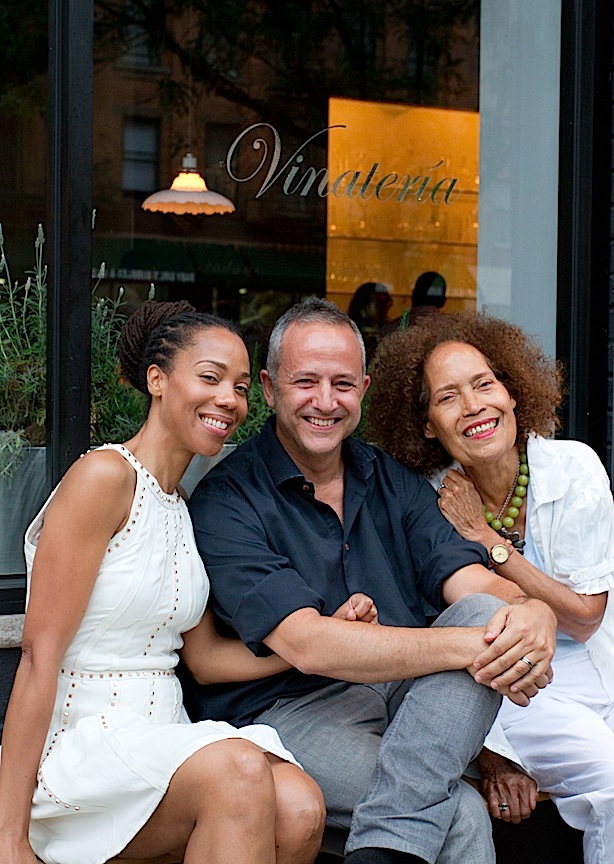 Derek, a tasting team member and I picked the busiest time, a Friday night at 7:30pm to dine at the restaurant and we enjoyed our time at Vinateria.  The décor is pleasant and simple chic with shades of slate grey all over the space; the lighting was low and intimate which is perfect for dining.  The music was mellow and at a perfect level that you could still enjoy your conversation without having to yell.  The staff was very friendly and knowledgeable about the menu and daily specials as well about wine choices.  The dinner menu is categorized by cheese & charcuterie, snacks, small, medium & large plates, sides and desserts.  The wine listing is extensive for a small restaurant.
The food was excellent throughout the evening; in a word buono.  Our appetizers (or snacks) were veal and ricotta meatballs with tomato sauce and creamy polenta and bacon and three cheese croquettes drizzled with truffle aioli.  The meatballs were very moist and juicy; they blended so well with the sauce and the creamy polenta.  The croquettes was very tasty; the outside was crunchy and the inside was smooth and cheesy.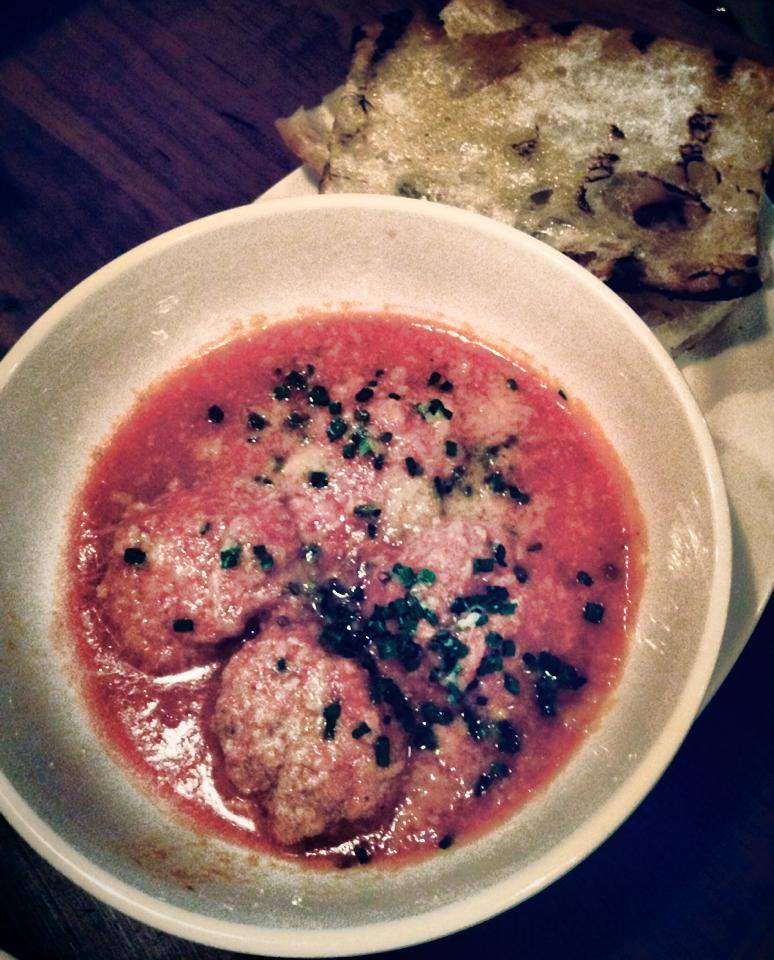 We both chose large entrée items; The Grass Fed 12 oz. Rib Eye Steak came with crushed rosemary potatoes and chili oil broccoli rabe with chimichuri on the side and the Grilled Whole Branzino was served with spring vegetable, farro and leeks sauce.  The steak was cooked to medium rare perfection; it was juicy and tender and the 12 oz. size was appropriate for the price.  The potatoes were very flavorful; its exterior skin was almost crunchy but they were soft, tender and fluffy inside.  AA large portion of broccoli rabe was served with the steak.  The grilled branzino fish skin was crispy on the outside while the meat was moist and juicy inside.  The vegetables, farro and leek sauce complimented and didn't overpower the branzino fish which is like European sea bass.  The wine that was recommended by our waiter went well with our choices.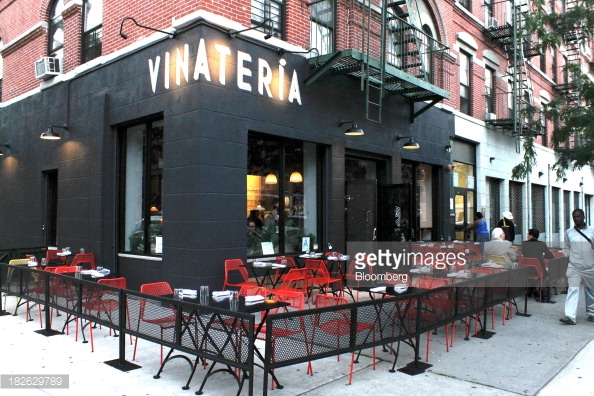 Now when we first arrived there were several diners there with children but as the evening wore on it turned into an adult only diners.  Vinateria actually has a kids menu and I appreciate that because I like to introduce my young relatives as young as four years old to fine dining experiences.  Teach them while they are young and they will be able to distinguish great from good from junk food.  Interesting point is the kid's menu items do not include meat or protein items.
So before Derek and I left I was already thinking how I have to try some fresh made pasta on my next visit for dinner and I definitely want to have weekend brunch there once warm weather is here.  Hope to run into you there too.
---
---
Related Articles
---