---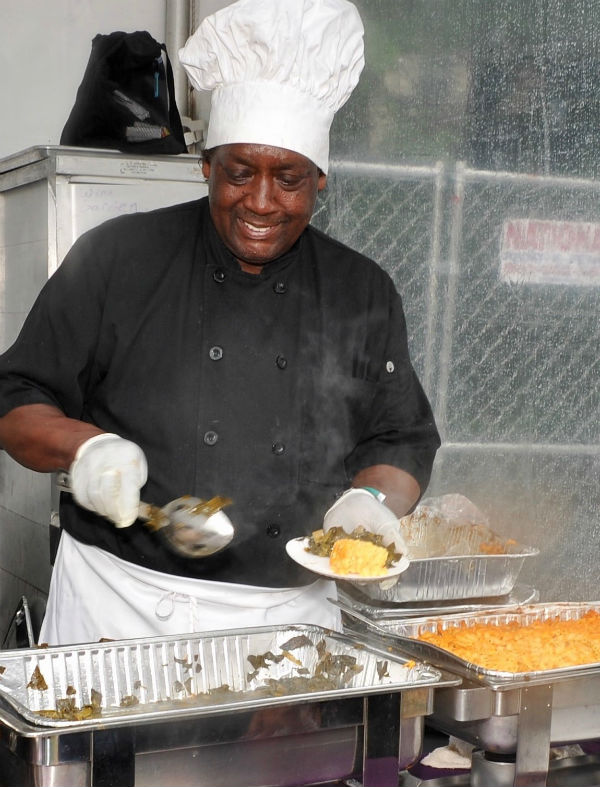 By Lil Nickelson
The 2018 Food Network & Cooking Channel New York City Wine & Food Festival ("NYCWFF") presented by Capital One Bank is coming to our fair city from Thursday, October 11th through Sunday, October 14th, 2018. This is the 11th year for NYCWFF and it has raised $11.5 million through 2017 to help fight hunger. 100% of the net proceeds benefit No Kid Hungry campaign and the Food Bank for New York City. Over four days people will have access to over 500 world-renowned chefs, culinary personalities, entertainers, taste over 100 wineries and spirit producers from the Southern Glazer's wine & spirits portfolio and your favorite Food Network & Cooking Channel stars.
With more than 80 events the NYCWFF is considered the largest food and wine festival in New York City that takes pride in offering 47,000 foodies something for every palate and budget all in support of the fight to end hunger. NYCWFF is widely recognized for our tastings in celebration of America's favorite foods, intimate dinners with world-renowned chefs, late-night parties, hands-on classes, educational seminars, coveted wine tastings and more.
Ticket sales for these events began in mid-June for Capital One and many of the intimate dinners with world-renowned chefs and late-night parties are sold out; but that's okay. You can go to nycwff.org and click on "all events" to see which events still have tickets available. If it's your first time I'd recommend you try to attend one of the two Ultimate Grand Tastings presented by ShopRite the last two days; Saturday, October 13th or Sunday, October 14th from 12 Noon to 6 pm on Pier 94. General admission cost $185 you can wear casual attire at this walk-around tasting for people 21 years of age and older where you can eat, drink and end hunger. You can watch culinary demonstrations, buy books and get them signed, listen to good music and meet up with foodies from the Tri-state area.
This year one of Harlem's own soul food restaurants, Charles Pan Fried Chicken, Inc. located at 2461 Frederick Douglass Blvd at 132nd Street will at Saturday's grand tasting. Charles Gabriel got his start in the NYC food service industry 57 years ago when he went to work for Copeland's (the fancy restaurant) and Reliable Catering (the Sweetie Pie's style cafeteria eatery) that was on 145th Street in between Amsterdam Avenue and Broadway owned by the late Mr. Calvin Copeland. Charles worked in various roles for Mr. Copeland over a 22-year period before he decided to start his own business.
Cooking classic soul food dishes, he learned as a child back in Charlotte, North Carolina using his mother's recipes, Charles started his first food service business 35 years ago on a food truck long before it was chic. He saved up the funds to open his first brick and mortar store called Charles Country Pan Fried Chicken on 151st Street and Frederick Douglass Blvd. Over the years he expanded to three locations on the block.
In 2016 he decided to move to a new location in Central Harlem and with the new location came a revised business name as well. Charles Pan Fried Chicken has 19 seats for customers to eat in and is located at 2461 Frederick Douglass Blvd at 132nd Street; you can order take out and we cater as well. The store is open seven days a week for brunch 11 am to 2 pm and dinner is served until 10:30 pm on weekdays and until 11 pm on the weekends.
This is Charles Pan Fried Chicken, Inc.'s first time being invited to showcase the restaurant's soul food cuisine at NYCWFF and Charles is personally looking forward to sharing the love he puts into every dish he prepares. Charles wants to do his part to end hunger in NYC.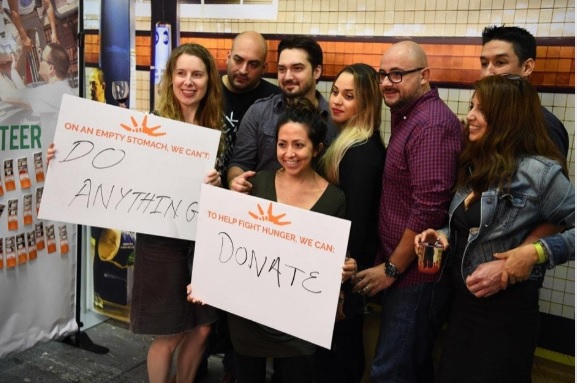 So, go to www.nycwff.org to see the events that you can purchase tickets to and if you are a foodie like me you will be amazed at the multitude of food, sweet wines and people at the grand tastings.
Get more info at www.nokidhungry.org/
Get more info at www.foodbanknyc.org/
Get more info at www.nycwff.org
Get more information about food writer Lil Nickelson here.
Photo credit: by Rudy Collins.
---