---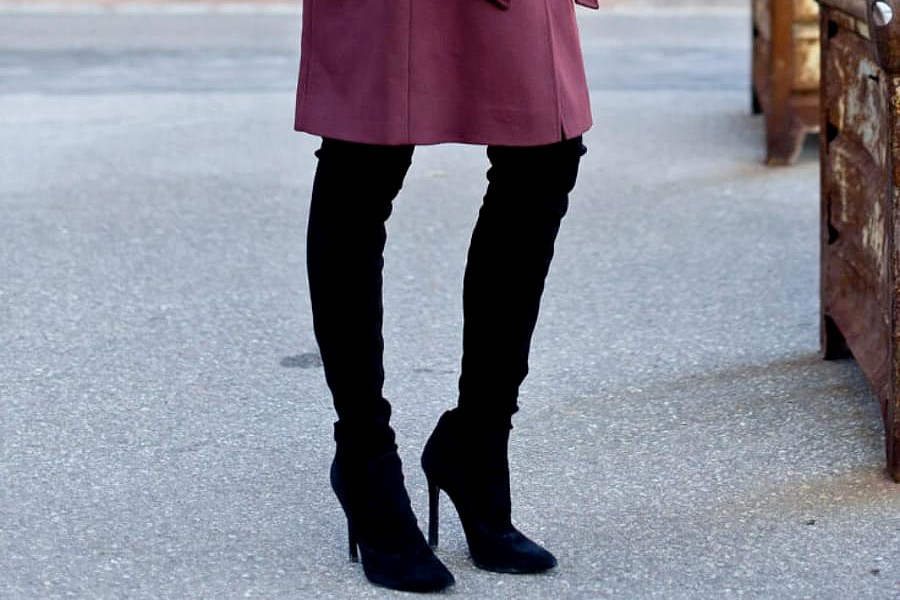 Step into the spotlight—the digital cosmos awaits. Where the runway meets pixels, your fashion business is poised to dazzle a global audience.
Imagine: every click, a camera flash; every like, an applause. This is "Digital Runway: Promoting Your Fashion Business Online."
Here, your designs don't just walk the floor of elite fashion shows; they stride across the vast stage of the internet, turning browsers into front-row aficionados.
It's an era where hashtags become handshakes and social feeds turn into fashion spreads. Whether a budding boutique or a venerated brand, the next chapter of your style story is set to unfold online.
Let's tailor a strategy that transforms your online presence into a sartorial powerhouse.
Understanding the Digital Fashion Frontier
Before diving into the promotional strategies, let's understand the digital terrain. Online promotion goes beyond simply having a website or social media presence.
It involves strategically placing your brand in front of your target audience, engaging with them, and converting them into loyal customers.
Why Go Digital with Your Fashion Brand?
Global Reach: Unlike a physical store, an online platform breaks geographical barriers.
Cost-Effective Marketing: Digital marketing is more affordable than traditional methods.
Measurable Results: With analytics, you can see the real-time impact of your strategies.
Engagement: Direct interaction with your audience can lead to better customer retention.
8 Strategies to Build Unforgettable Online Identity
Building an unforgettable online identity hinges on showcasing a unique style, fostering strong connections, delivering engaging content, and embodying a memorable presence that captures and retains attention across the digital world.
1. Build an Aesthetic Website
Your Website is Your Online Boutique. It should reflect your brand's aesthetic, just like a boutique. It must be visually appealing and easy to navigate.
User-Friendly Design: Ensure your website is responsive and mobile-friendly.
Stunning Imagery: Use high-quality images to showcase your collections.
Clear Categorization: Make it easy for visitors to find what they're looking for.
2. Leveraging Social Media
The Runway of Social Interaction. Social media is where you create your brand's story and engage with your audience.
Consistent Branding: Maintain a consistent theme and style across all platforms.
Regular Updates: Keep your followers engaged with regular posts about new collections, fashion tips, and behind-the-scenes content.
3. Engaging with Content Marketing
Tell Your Brand's Story!
Craft content that resonates with your audience and tells the story of your brand.
Blog Posts: Share fashion tips, trend updates, and style guides.
Email Newsletters: Keep your subscribers informed about the latest collections and exclusive deals.
4. SEO: Your Digital Map to Visibility
Incorporate SEO strategies to ensure your content ranks higher on search engine results pages, driving more traffic to your site.
Craft with clarity: Use clear, fashion-forward language.
Engage naturally: Let your content speak to your audience as if they're already in love with your brand.
Connect smartly: Forge digital pathways that lead shoppers straight to your collections.
Employing strategic SEO helps place your label on the fashion map, turning searches into discoveries and browsers into buyers. With SEO, your digital presence becomes a landmark impossible to miss.
4. Advertising: Paying for the Spotlight
Advertising catapults your brand into the spotlight, turning investments into visibility and crafting a narrative that resonates with audiences worldwide.
a) Understanding Online Ads
The Power of Paid Media!
Online advertising can put your brand in the spotlight quickly and effectively.
Search Engine Ads: Bid on fashion-related keywords to appear on top of search results.
Social Media Ads: Use targeted ads on platforms like Instagram and Facebook to reach potential customers.
b) Influencer Partnerships
Amplify Your Brand Voice!
Collaborate with fashion bloggers and influencers who can introduce your brand to their followers.
Authentic Partnerships: Partner with influencers who align with your brand values.
Creative Campaigns: Work together on unique campaigns that highlight your brand's uniqueness.
5. Mastering the Art of Link Building
Building Your Brand's Web Presence!
Link building is like weaving a tapestry of connections across the internet.
Guest Posting: Share your expertise on other fashion blogs or magazines.
Backlinking: Aim for quality links from reputable sites within the fashion industry, which can significantly enhance your brand's online authority. Link building for a fashion website should be done with precision and style, much like crafting a fine garment.
6. Analytics: Measuring Your Success
The Importance of Data!
Monitoring your online activities helps you understand what works and what doesn't.
Website Analytics: Use tools like Google Analytics to track your website's performance.
Social Media Insights: Analyze the engagement rates on your social media posts.
7. Connecting with Your Audience
The Heart of Online Fashion!
Engage with your audience through comments, messages, and interactive content.
Live Sessions: Host live Q&As or virtual fashion shows.
Feedback: Encourage and respond to feedback from your customers.
8. Staying Ahead in the Fashion Game
Innovate and Evolve!
The digital world is fast-paced. Stay ahead by being open to change and innovation.
Trendspotting: Keep an eye on digital marketing trends and incorporate them into your strategy.
Adaptability: Be ready to pivot your strategies based on performance and analytics insights.
Conclusion: Strutting onto the Digital Runway
As the curtain falls on our digital runway, remember this: your fashion brand's journey intertwines with technology for global reach.
Each online interaction weaves your story, bringing designs from screen to reality. The digital realm is vast, ready for you to claim as your most expansive runway.
Every post and share is a step on the path to digital allure. Embrace this space, let each pixel resonate with your brand's essence.
Your fashion business is set to bloom in the online world. Each click could reveal your next showstopper.
It's time. Make your indelible mark in fashion's digital domain.
---