---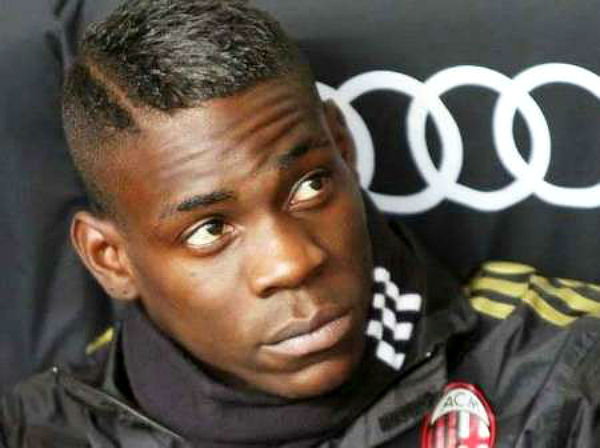 As we cannot go and watch football live, a lot of us have spent time reliving football memories.
We thought we'd jump in on the action by re-living some of the biggest football stories that happened back in 2020.
Borini signed for Liverpool
Nothing against Borini, but when you consider where Liverpool are now, it's crazy to think that this was the mega signing at the time. 
Liverpool made their first summer signing at the time with the capture of Fabio Borini from AS Roma. 
The Italian passed medical and agreed personal terms with Liverpool. The club announced the deal had been finalized on their official website, in a statement which read: 
"Liverpool have today confirmed they have completed the signing of AS Roma forward Fabio Borini. The Italy international has put pen to paper on a long-term deal with the Reds after agreeing terms and passing a medical at Melwood. In joining the club, Borini becomes Brendan Rodger's first signing as Liverpool manager."
The 21-year-old scored nine goals in 24 appearances for Roma the previous season and played for his national team, Italy, during their successful Euro 2012 campaign, so we can see why he appealed at the time. 
It was not the first time Brendan Rodgers, who was the manager at the time, and Fabio Borini had worked together. The striker was on loan at Swansea City for a short time in 2011 and worked with Rodgers during his time at the Chelsea youth academy. 
Borini obviously impressed during his short loan spell at Swansea City, scoring six goals in his nine appearances at the club. The player spoke out about his delight at returning to the Premier League. He said:
"I felt really good because I wanted to come back to England one day. I knew sooner or later I would be back. Being back with Liverpool is even better because I can show the people what I can do. We've got the Europa League and lots of things to play for. 

"I hope to achieve the maximum I can, by scoring goals, getting into the Champions League and all of the things the club also wants – and all the other players. It's a top club that has won a lot of trophies in the past – and will do so in the future we hope as well."
The player also told the Liverpool Football Club's official website about his relationship with Rodgers. He said:
"Even during last season, I spoke with him a lot. I'd text him and ask if he was okay and congratulated him on the results he got with Swansea. First of all, it is a relationship of friendship and afterward, it is a working one. That is more important than anything.

"I used to play 4-3-3 with him and he is very good to play football for. It is great to play football for him because you can have fun and you can get results. I could see at Swansea the people loved him because the football was attractive. People like to see football like this."
Despite all the hype, we all know the signing did not really go as plan!
The football world was furious over Di Matteo's Sacking
Can you remember how you felt at Roberto Di Matteo's sacking? You were probably outraged, although it seems a distant memory now. Unfortunately, it did not come as much of a surprise considering the nature of Chelsea's owner Roman Abramovich. The unfortunate former Chelsea boss achieved what many couldn't for the club; Champions League success. Yet it seems like he was never considered the man for the job, and many would ponder whether Chelsea's owner was merely waiting for the perfect excuse to get rid of Di Matteo – a man who can leave with his head held high. Seems strange talking about this now Big Frank is in charge, doesn't it?
We've done some digging and gathered together a selection of comments from those involved in the world of football, airing their views on the situation…
Match of the Day presenter, Gary Lineker:
"Take over in Spring, win FA Cup, win Champions League, lie 3rd and very much in contention in PL after finishing 6th last season. Next??"
Then Newcastle manager, Alan Pardew:
"I'm astonished really. It just goes to show how precarious we are as Premier League managers. You can't take anything for granted. The shock that should be there from the fans and media should say something to the owner of that club. I think it's the ninth manager there in so many years and it's just not fair. He (Di Matteo) has done absolutely nothing wrong. The philosophy was to change the look of the team, which he has tried to do, but that doesn't happen overnight. He won two competitions in less than a year. It's unbelievable. He should walk straight into another job, which will probably be someone else's misfortune, unfortunately."
Then Tottenham manager, Andreas Villas-Boas:
"At Chelsea, I think another sacking is just like any other day at the office."
PFA chief executive, Gordon Taylor: 
"I know Roberto well and he is a good man so this is sad news. It's also quite incredible that he can be sacked so soon after winning the Champions League – and the FA Cup for good measure. It must be a record, and not a good one. It just shows that patience now seems a rare commodity at some clubs and that is a shame because the record of other successful clubs shows that stability can breed success. I am sure that it will not be long before another club recognises Roberto's qualities, and that he will soon be back in football."
Former Chelsea striker, Tony Cascarino:
"People are saying that Fernando Torres being left out was the reason why Di Matteo lost his job but if you're going to select centre-halves who are not doing their jobs then you are going to concede goals. The manager is paid to sort that out. He has to find a solution. When I saw Chelsea were playing without a centre-forward I thought that's OK because they're playing a style that will create a moment of magic from Oscar or Eden Hazard. You're only going to get one moment of magic though and you're going to need to keep a clean sheet. You can see that, when looking over the last few games, that was not going to be possible. Chelsea lost 3-0 but it could have easily been five or six. That is a big problem for a manager. It was inevitable this would happen if you're going to lose games in that manner." 
Which players sold the most football shirts at your club back then?
The main reason we picked 2012 was that we stumbled across some great research from the Daily Mail about the three most popular players with regards to shirts sold at each club in the Premier League. Who sold the most football shirts at your club? Find out…
(Please note: The three players mentioned are in no particular order)
There were no surprises at Arsenal with Alex Oxlade-Chamberlain, Jack Wilshere, and Thomas Vermaelen being the three most popular shirt names that were sold in the club's official stores.
Aston Villa only revealed the one player with the most sales in regards to football shirts; Benteke. The striker made up 70% of the names chosen by fans.
Chelsea was the only team in the league that declined to comment – spoilsports! 
Like Arsenal, Everton's most popular shirts did not throw in too many surprises; Marouane Fellaini, Nikica Jelavic, and Steven Pienaar make up the top three. 
Brede Hangeland, Kerim Frei and Mladen Petric were the most printed players at Fulham. No Berbatov?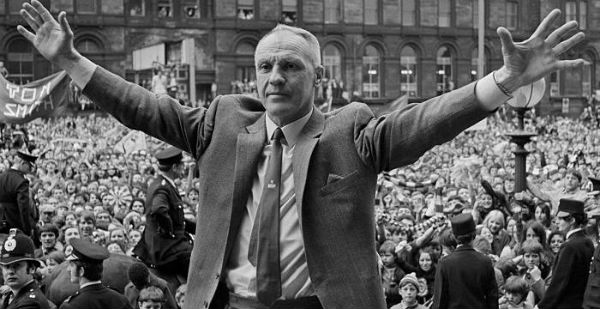 It's no shock that Steven Gerrard and Luis Suarez were the most popular of the bunch at Liverpool. Jamie Carragher makes up the trio, which isn't surprising considering the love affair between himself and the club.
Hate him or love him? It seems that most of Manchester City love the controversial Mario Balotelli. He made up the three most printed players alongside Sergio Aguero and David Silva. It was a shock to see Yaya Toure not make it, especially after his sublime strike in one of The Best FA Cup Finals of The 21st Century a year prior.
The two frontmen at Manchester United at the time – Robin Van Persie and Wayne Rooney – were expectedly two of the most popular at the club. Shinji Kagawa made up the trio.
We may have seen Demba Ba feature in Newcastle's three if he wasn't continually linked with a move away at the time. Nevertheless, with Hatem Ben Arfa, Papiss Cisse, and Yohan Cabaye there were no real shocks. 
Those wearing the bright yellow strip of Norwich tended to have either Grant Holt, Jonathan Howson, or Russel Martin printed on the back.
There was no shortage of summer signings to choose from when buying a QPR shirt during this year, but only one proved to be exceedingly popular; Ji-Sung Park. Adel Taarabt and Djibril Cisse made up the trio.
The long name didn't stop most Reading fans getting Pavel Pogrebnyak printed on the back. Adam Le Fondre and Jem Karacan were also popular choices.
It won't surprise many to hear that Adam Lallana, Jay Rodriguez, and Rickie Lambert were the most popular shirt choices at Southampton.
Peter Crouch, Robert Huth, and Ryan Shawcross were the fans' favorites printed on the back of the red and white shirts of Stoke.
James McClean, Sebastian Larsson, and Stephane Sessegnon were the privileged three at Sunderland.
In Wales, it was the names of Danny Graham, Michu, and Nathan Dyer that you would spot on the back of most Swansea shirts.
Well one set of fans had to go for a player that's not there anymore, didn't they? Gareth Bale, Gylfi Sigurdsson and… Rafeal Van Der Vaart (who had since left) were the most popular at Tottenham.
They love a forward man at West Brom! Peter Odemwingie, Romelu Lukaku, and Shane Long were the most popular of the bunch.
Two home-grown lads and a captain for West Ham, as James Tomkins, Mark Noble, and Kevin Nolan stood at the top of the popularity ranks.
And finally, at Wigan, it was the exciting trio of Arouna Kone, Franco Di Santo, and Shaun Maloney that featured on most shirts.
Photo credit: 1) Mario Balotelli 2) Liverpool's Bill Shankly.
---