---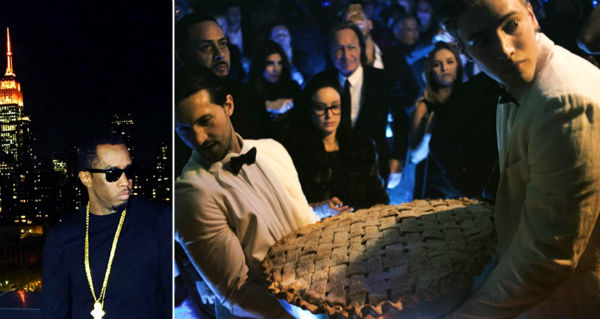 Harlem man Diddy goes hard with everything he does, and also uses every opportunity imaginable to plug his booze brand.
And so, at Puff Daddy's 46th birthday at Butter in NYC earlier this month, he celebrated with both apple-flavored Ciroc and an gi-normous apple pie. He just posted a picture of the flaky, apple-filled beast (above).
Instead of a traditional birthday cake, Diddy opted for the massive pie above, as well as a spread of apple pies that read "Happy Birthday Sean Diddy Combs AKA Puff Daddy!!!"
Before you're all like, "What about the cake, cake, cake, cake, cake?," just know that Mr. Combs has strong feelings about the pastry "#DiddyFacts I love apple pie! I eat applesauce with every meal. LOL I also never had a birthday cake…".
Read more here.
Related Articles
---