---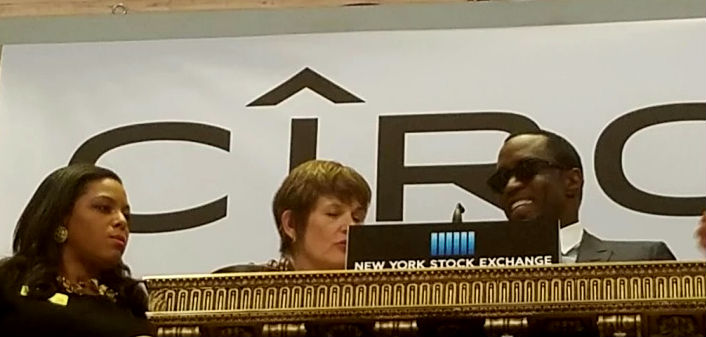 Harlem man Sean "Diddy" Combs is in the midst of a momentous week. First he presented the Best Hip-Hop Video Award at the VMAs, then he opened a school in Harlem, and today (August 30) he rang the closing bell at the New York Stock Exchange. Next up: the continuation of the Bad Boy Family Reunion Tour.
"This week is the payoff to the hustle," he told REVOLT. "It's definitely humbling. … This is why you work hard, to be able to give back, to be able to promote the positivity."
Thomas Farley, president of the NYSE Group (which includes the New York Stock Exchange), said Diddy is someone who's been an inspiration to him. He compared Diddy to the founders of our country, people who were immigrants and hustlers and, at the core, entrepreneurs. (Yes, he referenced Hamilton.) To Farley, the NYSE is a place that celebrates entrepreneurship, and Diddy is a textbook example.
Joined by French Montana, one of the faces of the brand, Diddy explained that his partnership with Ciroc began with just 40,000 cases. Now they're at 3 million worldwide, just released the latest flavor, Ciroc Mango, and have made the brand a cultural icon. That hustle and spirit are what the #LetsGetIt campaign is about. We can only imagine what Diddy has planned next.
Here's the video:

Via source.
Related Articles
---