---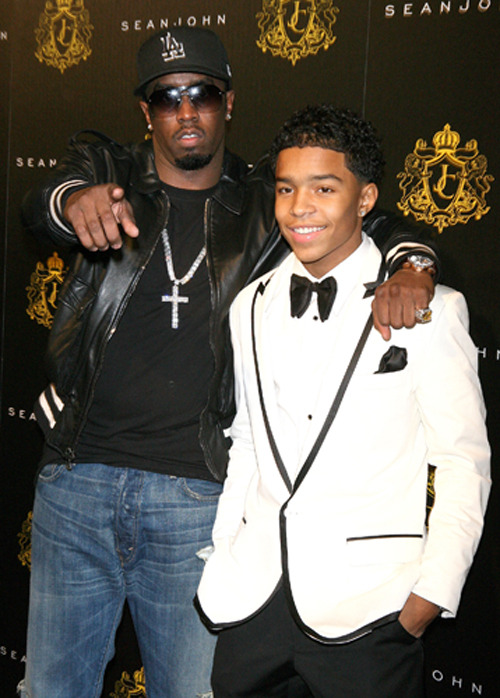 After a response from 50 Cent, a series of memes and charges filed, Diddy's camp is finally stepping forward with a statement about the melee that happened on UCLA's campus and releasing the name of his son's strength training coach involved in the scuffle.
Forever the opportunist, Diddy reported the news on his website
, Revolt.
Following an incident that occurred yesterday (June 22) on the campus of UCLA, REVOLT Chairman Sean "Diddy" Combs is releasing a statement on the matter. According to police and reports, Combs was involved in an altercation with a strength and conditioning coach on the Bruins football staff, where his son, Justin Combs, is a defensive player. It remains unclear at this time the exact details surrounding the events, however, Combs was arrested and later released on bond and is due back in court next month to face assault charges against Sal Alosi. 
While Diddy and his people are playing coy about what actually went down, TMZ told another story, with more details, allegedly from eye witnesses.
Our sources tell us … strength and conditioning coach Sal Alosi was riding Justin Combs hard — and screaming out loud, "I don't care if your dad's here. This is UCLA. I'm going to treat you just like I treat everyone else."

We're told Diddy got super heated — feeling as if the coach was trying to humiliate and embarrass both him and his son in front of the rest of the team.

Of course, Diddy and Justin went to meet with Alosi in his office following the training session … and the rest is history.
Naturally, there was also a bit of shade from Diddy's camp.
Alosi is most widely known for illegally interfering on a live play during an NFL game between the Jets and Dolphins when he was a member of the New York organization. TMZ first reported the incident and claimed Alosi was aggressively targeting the younger Combs during practice.
Then came the actual statement from Diddy's rep.
A representative for Combs said accounts of the incident are "inaccurate" and expects the charges against the mogul to be dimissed. 

"The various accounts of the event and charges that are being reported are wholly inaccurate. What we can say now is that any actions taken by Mr. Combs were solely defensive in nature to protect himself and his son. We are confident that once the true facts are revealed, the case will be dismissed."
There was also a video on the Revolt page. You can check it out below. (Though, be forewarned, we were having problems with it earlier.)
Related Articles
---