---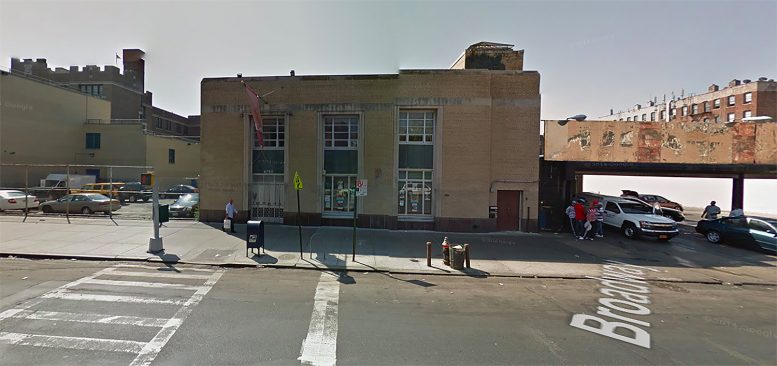 Permits have been filed for a 14-story affordable housing building at 4784 Broadway in Inwood, New York (north of Harlem) reports New York Yimby. Located between Dyckman Street and Cumming Street, the interior lot is steps away from the Dyckman Street subway station, serviced by the A train. New York City's Department of Housing Preservation and Development is listed as the owner behind the applications for the site also known as 4790 Broadway.
The proposed 143-foot-tall development will yield 175,278 square feet, with 118,432 square feet designated for residential space and 26,247 square feet for community facilities. The concrete-based structure will have 174 residences with an average unit scope of 680 square feet, as well as a cellar and 30-foot-long rear yard. In early 2017, HPD announced its partnership with the New York Public Library and the Robin Hood Foundation to bring a new library to the site, a three-classroom pre-kindergarten facility, and housing serving families with incomes ranging between $20,040–$40,080 for individuals and $34,360–$51,540 households of three. A portion of units will also be allocated to families of three earning less than $26,000 and some will be available to the formerly homeless.
Christoper Fogarty of Fogarty Finger PLLC is listed as the architect of record.
Demolition permits have yet to be filed. An estimated completion date has not been announced.
---