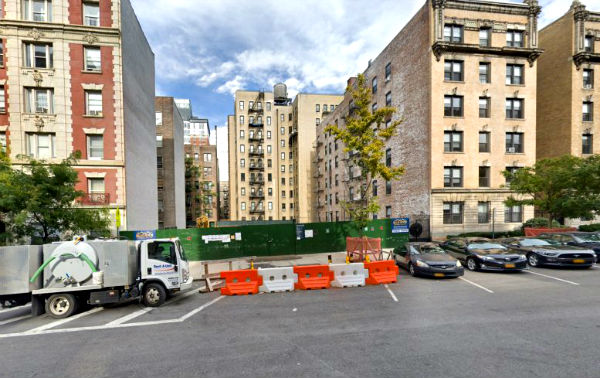 New York Yimby reports that permits have been filed for a fourteen-story residential building at 415 West 120th Street, in Morningside Heights, Manhattan. The area is well known for its pristine buildings, with portions of the neighborhood recently landmarked as a historic district. The site is seven blocks away from the 116th Street subway station serviced by the 1 train, and a steep six blocks from the B and C trains, on Frederick Douglass Boulevard. TriArch Real Estate Group is behind the applications.
The 129-foot tall structure will yield 63,640 square feet, with 57,340 square feet dedicated to residential use. 80 apartments will be created, averaging 717 square feet apiece, indicating rentals. Each floor averages six apartments each, with the top floor having just five, suggesting one may be a penthouse-equivalent.
The building will have lobbies in the cellar and on the first floor, as well as a laundry room, fitness center, lounge, coffee bar, and accessory office spaces, which suggests a live-in superintendent. Private terraces will be be located on the first floor, with a shared amenity roof deck crowning the site.
Gerner Kronick + Valcarcel are responsible for the design.
Demolition of the prior structure occurred in 2016, which should expedite construction. The estimated completion date has not been announced.
Related Articles
---