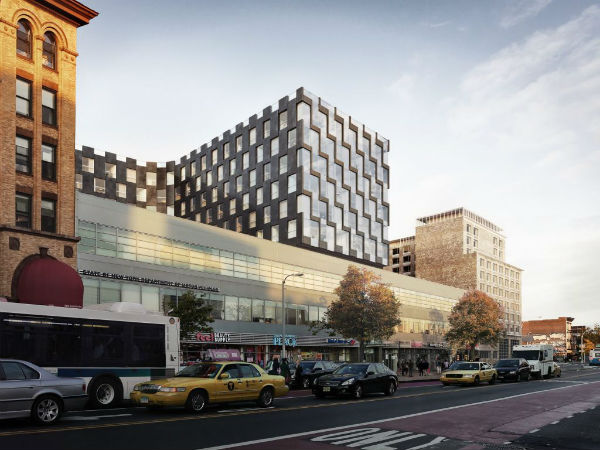 New York Yimbly reports that it appears the final design has been fully revealed for the 11-story, 233-unit mixed-use building under development at 149 East 125th Street, a.k.a. 146 East 126th Street, on the northern end of East Harlem. A groundbreaking ceremony has also been held for the project, dubbed Gotham East 126th Residential, Curbed NY reported. The latest building permits indicate it will encompass 275,566 square feet and rise 120 feet to the roof, not including the bulkhead.
There will be 38,868 square feet of retail space across the ground and second floors, followed by residential units on the third through 11th floors. The apartments will be rentals and should average 822 square feet apiece. Twenty percent of them, or 46 units, will rent at below-market rates through the housing lottery. Blumenfeld Development Group is the developer and Bjarke Ingels Group is behind the architecture.
Related Articles
---
VIDEO
---
"Dr. Harry Delany is a renowned Harlem born and raised surgeon, the son of the great jurist and civil rights leader, Hubert Delany...." This monthly post is made in partnership with Harlem Cultural Archives.