---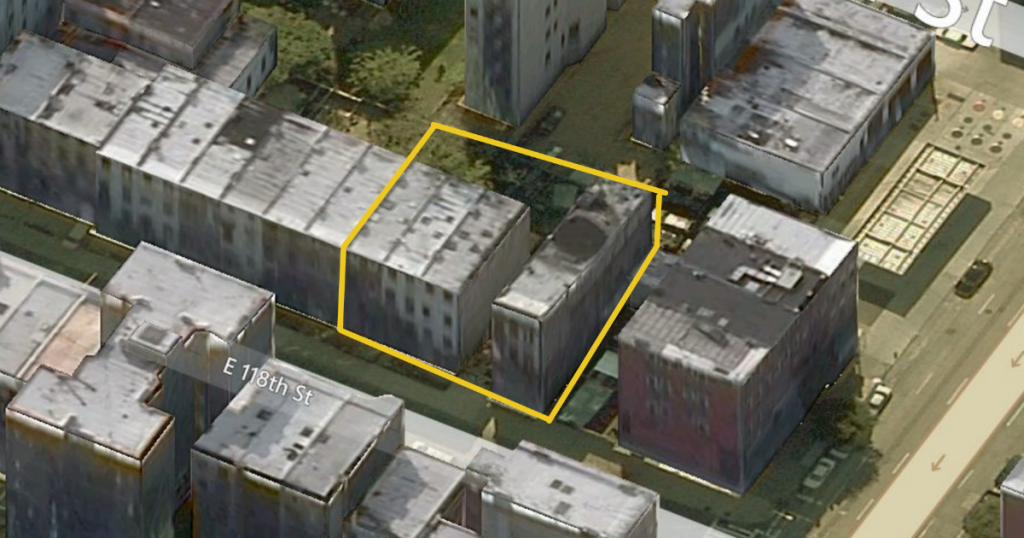 Another vacant lot in East Harlem is about to be filled in by new construction. An eight-story residential building is planned for 400A East 118th Street, between First and Pleasant avenues.
The 85-foot-tall development would have 35 apartments spread across 25,359 square feet of residential space. The average unit would measure just 724 square feet, meaning that the units will be mostly studios and one-bedrooms and probably rentals.
The development site includes four small townhouses, a brick three-family building and three aging brownstones. But the builder may not be planning to demolish all of them. Developers often merge several small lots in order to combine their development rights, and the plans indicate the building will only fill 65 percent of the lot.
The developer is Northeast Equity, which is based in Port Washington, out on the North Shore of Long Island. They picked up the five small lots for $5.4 million in January, or $212 per square foot of their planned building.
Midtown South-based architect Bolek Ryzinski is designing the project.
Photo credit: 400A East 118th Street, image via Bing Maps
Via source
Related Articles
---