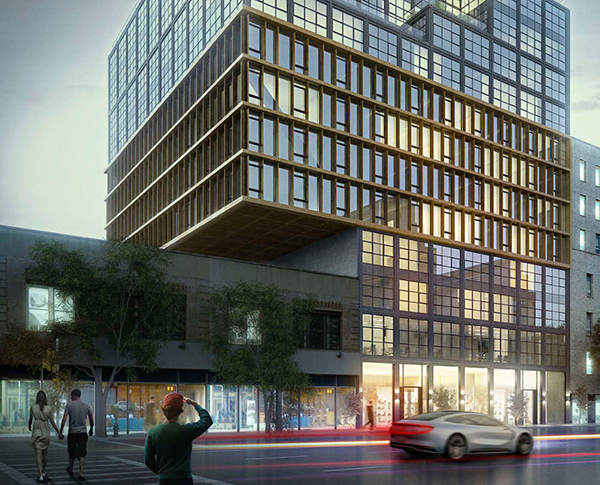 Developer Chaim Nortman is looking to bring 69 condominiums to his Harlem development at 11 Hancock Place, a new filing with the New York state Attorney General's office shows.
The developer filed a "test the market" application this month, which allows builders to engage in basic marketing activities prior to drafting up a complete offering plan for a new project. The application does not include pricing information.
Rony Nortman, a member of the development company, declined to comment further on the plans.
In 2016, Nortman bought the LaGree Baptist Church at 362 West 125th Street and later demolished it. This January, he bought additional air rights for and filed updated construction permits for a new 12-story building, designed by Issac & Stern Architects.
Several Harlem churches facing financial and other difficulties have chosen to sell to developers in recent years, including Metropolitan African Methodist Episcopal Church, which last year opted to sell its building at 58 West 135th Street to billionaire Moujan Vahdat for $10 million. (Vahdat ultimately paid just $1.25 million, records show.) And last April, developer Levy Balkany filed plans to replace the Morning Star Pentecostal Chapel at 308 West 133rd Street with condos, after buying the existing property for $4 million.
The average price of a new development condo in Harlem was $1,263 per square foot, according to a 2017 year-end report from Halstead Property Development Marketing. Sixty-four percent of available inventory in the neighborhood sold during the year, the report showed.
The site at 11 Hancock Place is not Nortman's first go at investing in Harlem. In 2016, he sold a seven-building portfolio of Harlem rental buildings for $37 million.
No related posts found...