---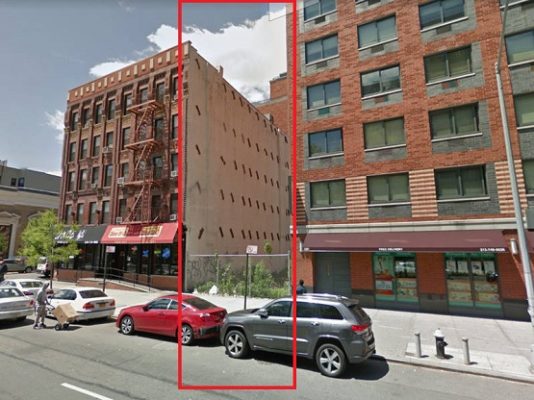 Patch reports that a developer has filed plans to build six-story apartment buildings at two different sites in Central Harlem. The firm TCX Development submitted construction plans to the city Department of Buildings this week for the new apartments at 416 Lenox Ave. near West 131st Street and 2371 Eighth Ave. near West 127th Street.
Both new developments will rise six stories and contain 12 apartment units each, according to the building plans. The new apartment buildings will be nearly identical in size, with only slight differences, according to construction filings.
The Eighth Avenue building will be slightly larger than the one on Lenox Avenue, according to building plans. The Eighth Avenue apartment complex will rise 62 feet and contain 8,259 square feet of residential space and the Lenox Avenue building will rise just 60 feet with 8,105 square feet of residential space, according to development plans.
Both buildings will have similar amenities including basement storage for tenants and rooftop terraces, according to building plans.
The buildings will also likely be similar in appearance. The firm Arc Architecture and Design Studio is listed as the designer behind both new developments.
Photo by Google Maps street view
---