---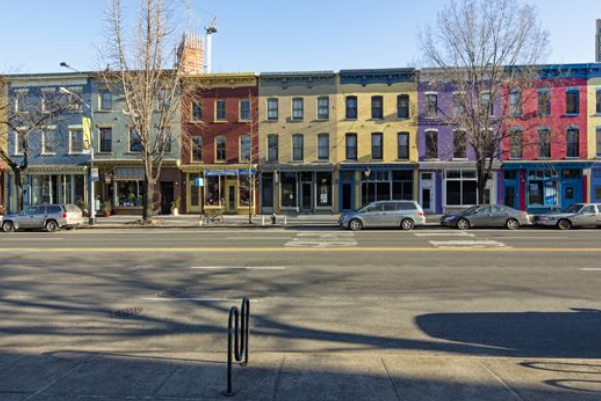 Department of Consumer and Worker Protection (DCWP) Commissioner Lorelei Salas (pictured) today announced the release of a report.
The report is titled "The New Rent-to-Own: More Confusing, Still Expensive, and Offered at an NYC Store Near you."
The report examines the virtual lease-to-own (LTO) industry in New York City, specifically focusing on those promoted by brick-and-mortar businesses, which are predominately located in Black and Hispanic neighborhoods, and the deceptive tactics used to lure consumers into financing agreements.
The report provides recommendations for policy reforms to stop consumer abuse by eliminating the incentives for retailers and No Credit Needed (NCN) companies to profit from consumer deception.
A virtual LTO transaction allows consumers to select a product—such as a couch from a furniture store or new cell phone—and enter into a leasing agreement with a NCN company to make installment payments until they eventually own the merchandise.
Oftentimes, however, consumers enter these agreements without fully understanding the lease terms or how much they will end up paying for the item.
They often face major obstacles when trying to cancel their purchase and end up paying double the price over time.
"Virtual lease-to-own providers are simply profiting from consumer deception," said DCWP Commissioner Lorelei Salas. "These providers, as well as the retailers that promote them, are taking advantage of already financially vulnerable individuals and driving them further into debt. This is a rapidly growing industry whose agreements have largely escaped regulatory scrutiny, allowing them to continue these predatory practices. With this report, we hope to bring awareness to these abusive practices and develop policy initiatives that will increase consumer protection to this industry."
 The report draws from research into five NCN companies that do extensive business in New York City, including Acceptance Now, Acima Credit, Progressive Leasing, SmartPay Leasing LLC, and Snap Finance.
 Key Findings:
Retailers for NCN companies trick consumers.
NCN company advertising in stores is often vague and not informative, generally consisting of words like "no credit needed." These ads rarely use words such as "lease" and "rent," and often don't include critical information such as fees, charges, or interest rates.
Consumers, therefore, are largely dependent on retailers to explain the terms and conditions of NCN products—who oftentimes will make false or deceptive statements.
During DCWP's undercover operations, 11 retailers promised an investigator that the lease payments would help his credit when, in fact, some NCN companies do not report to credit bureaus at all.
It is often difficult or impossible for consumers to return their merchandise.
While NCN companies advertise virtual LTO  as flexible, consumers who attempt to cancel leases or return merchandise often find themselves dealing with endless phone calls, hidden fees, and undisclosed costs
Retailers are motivated by potential profits.
Offering a LTO product is profitable for retailers because the product targets consumers who, due to bad, spotty, and/or insufficient credit histories, might not otherwise be able to purchase merchandise—therefore increasing sales. NCN companies often press this advantage heavily in their marketing to retailers.
For example, Acima tells retailers: "if you don't offer your customers the options they want, they will go somewhere that will."
Retailers are poorly trained and sometimes encouraged to deceive or evade.
NCN company trainings for retailers tend to be simplistic and largely focused on the mechanics of navigating the application platform. More egregiously, trainings that do discuss the substance of a LTO agreement are focused on diverting consumers away from important information, like total cost and fees.
Retailers have very little accountability.
Consumers who fall victim to these deceptive practices by retailers have very few options if they cannot obtain relief from the NCN company. NCN companies rarely attempt to track and investigate claims of retailer misconduct toward consumers.
In response to a subpoena from DCWP, the five NCN companies produced their complaint handling procedures:
Four had no clear instructions for customer service representatives about how to document reports of retailer misconduct and focused instead on placating the consumer.

SmartPay had procedures to investigate retailers defrauding SmartPay but not retailers mistreating consumers.
NCN companies target neighborhoods with people of color.
In New York City, LTO retailers are heavily concentrated in neighborhoods populated by Black and Hispanic/Latino residents, targeting those who are already financially marginalized.
With these findings, DCWP has made the following policy recommendations:
Ban high-interest financing

. New York bans usury, defining it as lending money at more than 16% APR. But it does not cover LTO leases, even when they operate similarly to loans.

Treat LTO transaction like credit sales 

so that they are classified as retail installment contracts (RICs) governed by Article 10 of the Personal Property Law (PPL).

This report was prepared by Senior Staff Counsel Glenna Goldis of the General Counsel Division, which is led by General Counsel Tamala Boyd and Deputy General Counsel Michael Tiger.
DCWP encourages New Yorkers who are facing financial hardships to book a free and confidential appointment with a professional financial counselor at nyc.gov/TalkMoney or by calling 311.
NYC Department of Consumer and Worker Protection (DCWP) protects and enhances the daily economic lives of New Yorkers to create thriving communities.
DCWP licenses more than 59,000 businesses in more than 50 industries and enforces key consumer protection, licensing, and workplace laws that apply to countless more.
By supporting businesses through equitable enforcement and access to resources and, by helping to resolve complaints, DCWP protects the marketplace from predatory practices and strives to create a culture of compliance.
Through its community outreach and the work of its offices of Financial Empowerment and Labor Policy & Standards, DCWP empowers consumers and working families by providing the tools and resources they need to be educated consumers and to achieve financial health and work-life balance.
DCWP also conducts research and advocates for public policy that furthers its work to support New York City's communities.
For more information about DCWP and its work, call 311 or visit DCWP at nyc.gov/dcwp or on its social media sites, Twitter, Facebook, Instagram and YouTube.
---