---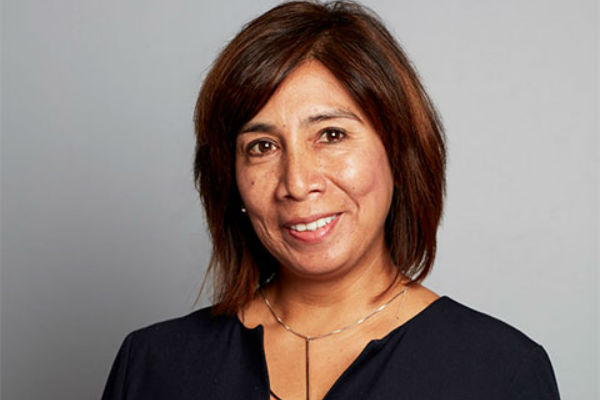 Department of Consumer Affairs (DCA) Commissioner Lorelei Salas today announced the release of a report by its Office of Labor Policy & Standards (OLPS) titled "Demanding Rights in an On-Demand Economy: Key Findings from Year One of NYC's Freelance Isn't Free Act."
The ACT summarizes key findings from the Office's work implementing the law in its first year. The Freelance Isn't Free Act, the first law of its kind in the country, took effect on May 15, 2017 – giving freelance workers the legal right to written contracts, timely payment, and freedom from retaliation.
In its first year, DCA received 299 inquiries about the law and 264 complaints from freelancers. The most common allegations were for payment violations (98 percent), including late payment and non-payment for services. To date, DCA has assisted freelancers in recovering $254,866 in lost wages.
The report's findings show that freelancers who filed complaints report a high level of satisfaction with the Navigation Program, which serves freelancers who inquire about the law or seek to assert their rights under it. Freelancers cite navigators' quick responsiveness, high level of knowledge about the law, and their sense of caring and support. DCA will use the report's findings to strengthen outreach and education of this critical workplace law to workers and hiring parties alike.
"I am proud of the success DCA's Office of Labor Policy & Standards has had securing lost wages for freelance workers while empowering them to take action and seek help," said DCA Commissioner Lorelei Salas. "Our report shows that making it clear to those that hire freelancers that there is oversight of new requirements, including issuing written contracts and making timely payment has been a successful safeguard for workers, leading them to being paid on time and in full. DCA will use the findings from this report to better inform our educational outreach to ensure that all New Yorkers' rights at work – whatever kind of work it is – are protected."
Key takeaways from the report include:
The majority of freelance workers who use the Navigation Program secured payment from their hiring parties.
Findings show the Navigation Program is highly effective in securing payment for freelancers. Of the 259 complaints for payment violations DCA received since May 2017, 37 percent of freelancers were paid within 30 days, 54 percent within 60 days, and 61 percent within 90 days. Additionally, 90 percent of these freelancers received the full amount owed by their hiring party.
DCA assists freelancers in exercising their rights through the Navigation Program in a number of ways including:
Fielding general inquiries about the law, so both freelancers and hiring parties are well-informed about their rights and obligations;
Conducting initial consultations with freelancers who believe their hiring party may have violated the law;
Attempting to resolve workers' complaints against hiring parties by sending a notice of complaint to the hiring party and communicating the hiring party's response to the freelancer;
Preparing freelancers to and guiding them through the process of pursuing their claims in civil court; and
Developing and distributing materials and training and education to help freelancers exercise their rights and hiring parties fulfill their obligations.
The majority of complainants who secured payment did not need to pursue their claim in court.
The report indicates that 21 percent of workers who filed a complaint with DCA received payment following the initial consultation with a navigator, 77 percent received payment after a navigator sent a notice of complaint to the hiring party, and 2 percent were resolved after the freelancer filed a suit in civil court. The law includes several provisions designed to make it easier for freelancers to initiate and win lawsuits alleging breach of contract for failure to pay for services. This includes a requirement mandating hiring parties to pay double damages and attorneys' fees when a freelancer prevails in their suit for non-payment, making relatively small cases more viable for a freelancer to pursue. Because of these added protections – hiring parties are more likely to settle outside of the courtroom, saving freelancers' time while increasing their ability to collect lost wages sooner.
Complainants come from a wide range of industries and occupations, tend to be young, English-speaking, and highly educated.
While 72 percent of freelancers who filed a complaint with DCA worked in the arts and entertainment industry, individual occupations varied drastically, with the most common occupations including photographers (11 percent), film and video editors (9 percent), and journalists (8 percent).
While freelancers between the ages of 18-29 made up only 9 percent of the freelancer population in New York City, they represented 46 percent of all complaints received. Complainants also had higher levels of education (86 percent held a bachelor's or higher compared to 49 percent of all freelancers in New York City), greater incomes ($47,500 median annual income compared to $30,000), and were far more likely to report English as their primary language (97 percent compared to 50 percent).
DCA will continue to develop and pursue strategies to reach more workers who can benefit from the law, including paid advertising and social media campaigns. DCA will use the information gathered during the first year of the law to recommend ways to improve the Freelance Isn't Free Act.
"Thanks to the Freelance Isn't Free Act, more of New York City's freelance workers are being paid – on time and in full – for the work they do. In the first year, the City has helped hundreds of workers to secure lost wages," said Council Member Brad Lander. "I'm pleased that nearly three-quarters of cases were resolved without workers having to take their cases to court. We designed the law to make it easy for workers to use and employers to comply. Props to the NYC Department of Consumer Affairs, to Commissioner Salas and Deputy Commissioner Vladeck, on setting up the infrastructure to make this possible, and to the Freelancers Union for advocating to create the groundbreaking law and making sure freelancers know about. The first annual report also shows we have more work to do. Freelancers look like New York City, and we need to let all freelancers – regardless of language, ethnicity, age, education or sector – know about their rights under this law. We commit to redoubling our efforts to spread the word in every language and neighborhood, and we invite New Yorkers to help us protect the rights of all workers."
"The Freelance Isn't Free law went into effect one year ago today thanks to the efforts of thousands of Freelancers Union members who stood up and demanded that all work deserves pay," said Caitlin Pearce, Executive Director, Freelancers Union. "The Freelance Isn't Free law has been groundbreaking in providing protections to independent workers when clients don't pay. With over one-third of the workforce freelancing, I applaud the work of the Office of Labor Policy and Standards in making sure freelancers are able to collect the hard-earned money they're owed. We are now calling on other cities to follow New York's lead in providing the basic protections freelancers need and deserve."
"New Immigrant Community Empowerment (NICE) and our members are grateful for the work of the Department of Consumer Affairs (DCA) and the Office of Labor Policy and Standards (OLPS) in helping immigrant workers know their rights and find relief when employers exploit them," said Anthony Damelio, Associate Director, New Immigrant Community Empowerment. "DCA staff members have collaborated with NICE to perform outreach to day laborers and immigrant workers, and offer trainings on how to best protect themselves against wage theft through the Freelance Isn't Free Act. NICE is grateful for the continued collaboration with DCA to provide support that allows immigrant workers to thrive in New York City."
"The Freelance Isn't Free Act ensures fair treatment to independent workers who were not considered before because of their non-traditional character," said Favio Ramirez-Caminatti, Executive Director, El Centro del Inmigrante & El Centro's Community Job Center. "This legislation is not only fair, but a law that reflects the importance of freelancers to the City of New York."
In the first year of the law, DCA has conducted 389 outreach events including literature distribution, in-person trainings and meetings with stakeholders, days of action, and webinars to ensure workers and employers are educated about the new law.
Workers and hiring parties can visit nyc.gov/dca or call 311 and ask for "Freelance Workers" for more information about the Freelance Isn't Free Act. Information for freelancers in multiple languages (Spanish, Bengali, Chinese,Haitian Creole, Hindi, Korean, Portuguese, Punjabi, Russian, Tagalog, and Urdu) and hiring parties, a model contract,complaint form, FAQs and Navigation Program information are available at nyc.gov/dca.
Through DCA, the de Blasio Administration continues to lead the nation on advocacy around the importance of municipal workplace rights and protections. DCA's OLPS is the largest municipal labor standards office in the country with a robust staff of attorneys, investigators, outreach and education specialists, as well as research and policy analysts. OLPS enforces, implements, and works on the development of a new generation of minimum labor standards for a stronger city – and focuses on ensuring all workers can realize these rights, regardless of immigration status.OLPS is implementing and/or enforcing a number of municipal workplace laws, including the Paid Safe and Sick Leave Law, the Freelance Isn't Free Act, the Fair Workweek laws, the Commuter Benefits Law, the City Living and Prevailing Wage Laws, and the Grocery Workers Retention Act.
For more information, visit nyc.gov/dca.
Related Articles
---