---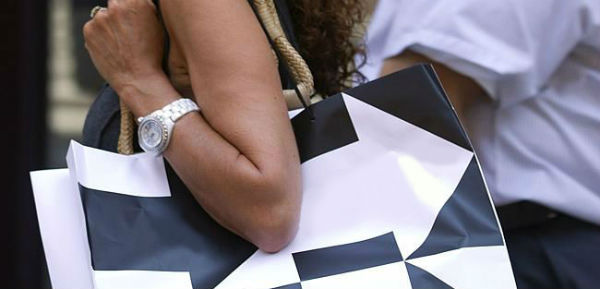 Department of Consumer Affairs (DCA) Commissioner Lorelei Salas today issued the following Holiday Shopping Tips to protect consumers' identity and money during the holiday season. This annual effort is set to kick off the holiday shopping season and make consumers aware of their rights – including gift card protections, help them spend wisely, and protect them from scams.
 "Americans are expected to spend an average of $967.13 on everything from gifts to food decorations this holiday season but, unfortunately, with that spending comes the theft of billions of dollars," said DCA Commissioner Lorelei Salas. "Scammers use the busy holiday season to prey on unsuspecting shoppers, creating phony online retailers and deals to steal your credit card information or identity. We encourage everyone to follow these tips to protect themselves and ensure the holiday season is a time of joy and not frustration, or lost identity or money." 
 Consumer Shopping Tips for the Holiday Season
Know your consumer rights.
Stores can set their own refund policy but they must post the sign with all conditions or limitations at each register, point of sale, or at each entrance where customers can easily read it. If no refund policy is posted, you can return any unused item within 30 days, and the business must give you the choice of cash or credit.
 In New York City, a business must give you a receipt for purchases over $20 automatically and upon request for purchases between $5 and $20.
Create a budget and make a list. Don't let holiday spending put you in debt. Decide what you want to buy and how much you want to spend in advance, start shopping early and watch your bank balance. You'll be less likely to overspend if you pay in cash or with a prepaid debit card—but be wary of hidden fees with prepaid cards. If you're struggling with debt and need help budgeting, make an appointment for free financial counseling at the City's Financial Empowerment Centers by calling 311.
Be a smart shopper. 
Use websites, smartphone apps (read our tips about fake apps before you download) and social media to research products, compare prices, and find sales and discounts before you start shopping. 

Save your receipts to make returns easier and check with the store for extended return policies and/or free return shipping, and any restocking fees.

Many people take advantage of holiday deals to make non-gift purchases. Whether you're shopping for a new TV, a used car, or to remodel your kitchen, get DCA's tips first at 

nyc.gov/dca

.
Gift cards are one of the most popular gifts…know the rules. The value of a gift card is valid for at least five years from when the card was purchased or money was last loaded onto it. In New York, all fees must be listed and no inactivity or service fees can be charged if the card has been used within the past 25 months. If you're buying an "experience" card (like a spa treatment, flight or hotel stay), buy one with a specific dollar value so you can benefit from these consumer protections. Visit federalreserve.govfor the latest information on gift card rules and visit osc.state.ny.us to see if you have unclaimed funds because unused gift card values issued by New York corporations are required to be turned over to the Comptroller's office as abandoned property after five years of dormancy. 
Be on alert for holiday scams. It's a busy time of year and unfortunately some scammers try to take advantage of people and their generosity. Shop at stores you know, research charities before you donate, protect your personal information and be wary of suspicious calls and emails, especially if they offer free things or deals that are too good to be true. Some common scams this year are:
Fake apps

: A lot of fake retail and product apps pop up around the holiday season, some even mimic real shopping apps. Fake apps can do anything from give you annoying pop-up ads to install malware or steal your personal and credit card information. Before you download an app, read the reviews and check the publisher to make sure they are legitimate. If you are shopping at a specific store, go to that store's website to find its official app.

Gift Card Scams: Be careful of websites or social media sites that offer free or discounted gift cards. These sites often ask for your personal information or ask you to pay for a gift card that has no balance. Also be suspicious of anyone who asks you to pay a bill with a gift card – government agencies (e.g., IRS, FBI, NYPD, etc.) and public utility companies (e.g., Con Edison) will never ask for payment using gift cards.
Delivery Scams

: Watch out for texts or emails that say you will be receiving a package but then ask you to enter personal information. If you have questions about a delivery, don't click the email but contact the carrier directly. Some thieves will even come to your door with a package for you to sign for but then ask you to swipe your credit card for a "delivery charge." Also, package theft is often more common during the holiday season so be sure to have your packages delivered to a place where they will be safe.

Temporary Holiday Jobs Scams: If you're looking for a temporary job during the holiday season to earn some extra money, be careful of jobs that are advertised online and ask for personal information or fee payment in order to apply.
Social Media Gift Exchange: Be wary of social media posts inviting you to join a "Secret Gift Exchange," promising that you will receive as many as 36 gifts in exchange for sending a $10 gift to a stranger. This is an illegal pyramid scheme, and it can be a way for scammers to get a hold of your personal contact information.
Protect yourself when shopping online. Only shop on secure websites—use familiar websites or research and read reviews of new ones, and check that the website starts with https (not just http) or has a padlock icon. Avoid typing your personal information when using unsecured Wi-Fi. Also don't click on shopping links from unsolicited emails or social media sites—type the address directly into your browser.
Visit OnGuardOnline.gov for more information on how to be safe, secure, and responsible online.
Shop local and don't buy counterfeit or "pirated" goods. Support New York City's local economy by shopping at local retail stores and not buying counterfeit and pirated goods, which are illegal and jeopardize local jobs.
Get a delivery date. Secure a delivery date in writing before you leave a store. If retailers don't specify a "ship by" date for your online purchase, they must ship within 30 days.
Check for recalls. To check if a gift or toy has been recalled, visit the Consumer Product Safety Commission at cpsc.gov and click on the recall section.
File a complaint if you've had a problem the business won't resolve. File a complaint with DCA at nyc.gov/dca or by contacting 311. DCA mediators will help. You can file your complaint in multiple languages.
For more information about DCA and its work, call 311 or visit DCA at nyc.gov/dca
---