---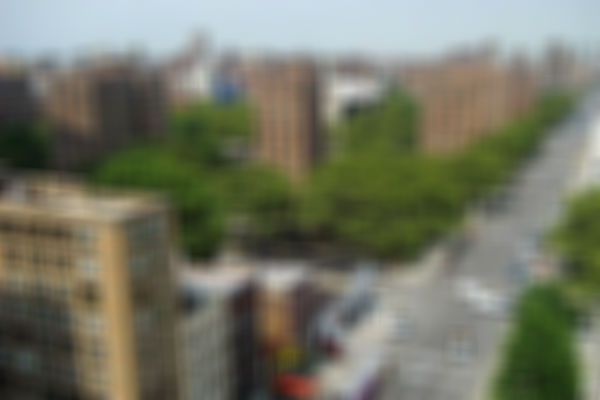 Department of Consumer Affairs (DCA) Commissioner Lorelei Salas and staff, as well as representatives from the City Commission on Human Rights (CCHR) and Small Business Services (SBS), visited businesses from Harlem To Hollis today to educate businesses about the upcoming increase in the state minimum wage. Throughout the day, teams visited businesses in East Harlem, Flatbush, Parkchester, Sunnyside, and Westerleigh/Castleton to distribute postcards (Bengali, Chinese, Haitian-Creole,Korean, Russian and Spanish) reminding local businesses that the New York State minimum wage goes up for all workers regardless of status on December 31, 2016. DCA also mailed the postcard to 325,000 New York City employers. Staff and inspectors also provided businesses with information about how to comply with  key workplace, consumer protection, and licensing laws that the Agency enforces—without issuing violations. 
"Proactively educating employers about how to comply with the law is a key component of the work that our Office of Labor Policy and Standards does and essential to all of DCA's work to create a culture of compliance. With only two weeks left to go before the minimum wage goes up, it is vital that employers are planning for the increase," said DCA Commissioner Lorelei Salas. "This increase, which is the largest percentage increase low-wage workers have seen in New York in 60 years, is going to be good for workers, for businesses, and for all of our city's neighborhoods."
On December 31, 2016, the minimum wage in New York State will go up for all workers regardless of status. The wage varies depending on the size and type of the business (see chart below). For additional information or to file a complaint, visit New York State Department of Labor's website at labor.ny.gov or call 1-888-4-NYSDOL (1-888-469-7365).

An increase in the minimum wage is critical to helping hardworking New Yorkers make ends meet. According to the Economic Policy Institute, more than a third of the workers impacted are raising at least one child, and the wage hike will help almost 75 percent of people living below 200 percent of the federal poverty line. Several large employers around the country have already started raising wages to better recruit and retain workers, and to improve customer service. Higher wages can also benefit smaller or lower-margin businesses in sectors such as retail and food service, which can grow even while paying decent wages.
Minimum wage increases have been found to benefit larger and smaller businesses alike. In an op-ed in Forbes earlier this year, Bill Phelps, the CEO of Wetzel's Pretzels, a national chain, reported a doubling of same-store sales in California following each of two minimum wage increases there since 2014. Here in New York City, home-grown coffee shop chain Café Grumpy pays most of its employees at least $14 an hour and has continued to grow since it opened its first store in 2005. In January, it is set to open its eighth location in the city.
Shaak Shatursun, who oversees Café Grumpy's retail operations, has said that "offering decent wages has helped us attract and keep better talent, and also represents our commitment to helping our employees manage the city's high cost of living. We've been able to offer our employees higher than minimum wages while continuing to expand, proving that decent pay and business growth go hand-in-hand."
Every hardworking New Yorker deserves to be paid a living wage to support themselves and their families, regardless of their immigration status…
"Every hardworking New Yorker deserves to be paid a living wage to support themselves and their families, regardless of their immigration status," said Chair and Commissioner of the NYC Commission on Human Rights, Carmelyn P. Malalis. "Today's outreach efforts will help small businesses and employers across the city understand their obligations under the law so that workers are paid appropriately. We look forward to continue engaging the city's business communities to understand their needs while helping them comply with laws affecting workers in New York City."
"SBS is proud to join our sister agencies today in educating businesses about the upcoming increase in the minimum wage," said Small Business Services Commissioner Gregg Bishop. "SBS educates and empowers small businesses across the five boroughs every single day, from the moment they open their doors to when they're ready to expand. We know that this increase is good not only for workers, but for our small businesses, too, as they're going to be able to attract more talent and give their employees opportunities for growth."
"I thank DCA Commissioner Salas and her team for their commitment to business education, as evidenced by their five-borough multilingual campaign in advance of the upcoming minimum wage increase. It is important to be on the ground and face to face with employers as we prepare them for this statewide change," said Brooklyn Borough President Eric Adams.
"I applaud the Department of Consumer Affairs' continued focus on outreach and education to help businesses comply with our laws," said Manhattan Borough President Gale A. Brewer. "Our neighborhood businesses aren't an ATM for the city, they are crucial job creators and rungs on the ladder of entrepreneurship. So while we should always enforce the law and issue fines when necessary, we also must reach out proactively to inform businesses of their responsibilities and answer their questions."
"It is crucial that both employers and employees are aware of their rights under the law," said Council Member Rafael Espinal, Chair of the City Council Committee on Consumer Affairs. "In the wake of a much needed increase in the minimum wage, I applaud the Department of Consumer Affairs on its dedication to promoting education and public awareness of changes in the law and how businesses can be compliant."
"Education is a critical part to ensuring all the City's laws are followed and I am pleased DCA went out to small businesses to inform them of the increase to the state's minimum wage" said Council Member I. Daneek Miller, Chair of the City Council Committee on Civil Service & Labor. "Starting next year, working families will finally get the raise they deserve, which will help support them and the communities they live and work in."
"As a longtime supporter of a minimum wage increase, I know that this historic increase will further chip away at income inequality and help lift thousands of families out of poverty. It will also have positive ripple effects beyond the thousands of employees directly affected, spurring economic activity throughout our city. As we prepare for this law to take effect, I welcome City agencies to my district to meet with local businesses one-on-one and answer any questions they may have about this law," said Council Member Deborah Rose.
"As the son of working-class union members, I know that high wages and good jobs are a vital necessity for New York families. I'm glad to join DCA today to educate employers about the minimum wage increase at the end of the month, to ensure that all workers will be able to reap the benefits of the minimum wage increase," said Council Member James Van Bramer.
"Everyone deserves a realistic wage for an honest day's work. Millions of people across this city and country struggle to make ends meet. When people are starved of basic necessities, like a living wage, communities suffer. I applaud the Administration on their outreach efforts to ensure business owners comply with the City's minimum wage laws, said Council Member Jumaane D. Williams.
State Senator Michael Gianaris said, "I am proud I voted for legislation that will increase wages and reduce hardships for New York's working families. Employers and their workers succeed most when they work together in common interest. Educating employers about the new rules regarding the minimum wage, is a great first step forward to ensuring a smooth transition."
"Passing minimum wage earlier this year was one of the most significant successes of the legislative session. It is important that businesses are aware of these changes so that their hard working employees begin to see the benefits of this law and others that protect them. As we prepare to begin the first wave of minimum wage increases, outreach events like this remind business owners that the Department of Consumer Affairs is actively working to ensure that they comply with New York's rules and regulations," said State Senator Jeffery Klein.
"This wage increase will allow employees and their families an increased quality of living, successful communities and strong local economies. I would like to thank the Department of Consumer Affairs, Commissioner Lorelei Salas and her staff, representatives from the City Commission on Human Rights, Small Business Services, and my fellow elected officials, for taking the time to come together and educate these city businesses on what's to come," said State Senator Jose Serrano.
"I applaud the NYC Department of Consumer Affairs for implementing the "Minimum Wage Business Education Day" citywide. This is an important effort to inform and educate workers not only about their expected pay increases, but their benefits and their rights as workers in New York State. It is imperative that we create a transparent relationship between employees and their employers so that all parties have the opportunity to be successful in life," said State Senator Kevin Parker.
"I want to acknowledge the incredible teamwork between the Department of Consumer Affairs, Commissioner Lorelei Salas and staff, and representatives from other City agencies, for working to get the word out about the new minimum wage law," said Assembly Member Rodneyse Bichotte. "I fought alongside many others for this to become a reality, and I am glad to see it finally come to fruition. The increase in wages will have a significant impact on closing the economic gap and will ease the burden of the high cost of living in the city."
"While so many New Yorkers will benefit from our minimum wage increase, it is important that we educate business owners on compliance. I thank the Department of Consumer Affairs for proactively working to help with this transition," said Assembly Member Robert Rodriguez.
"I salute Mayor de Blasio's Administration, particularly Consumer Affairs Commissioner Lorelei Salas, for this multi-agency outreach effort to inform businesses of the new state minimum wage increase for all workers. It hopefully should help to smooth the transition process by educating employers to the new wage requirements, as well as other workplace and various laws that apply to them," said Assembly Member Luis Sepulveda.
"The minimum wage increase will benefit over 800,000 NYC workers, improving their livelihoods and boosting sales in neighborhoods throughout the city, said economist James Parrott. "DCA's outreach is a great opportunity to talk about the economic and business benefits of a better-paid and more secure workforce."
"A workplace environment that provides livable wages and a culture free of discrimination are rights each and every individual is entitled to," says Stuart Appelbaum, President of the Retail, Wholesale, and Department Store Union. "The New York City Department of Consumer Affairs, through its Business Education Days, is ensuring that employers are aware of their obligations under the law and empowering them with the pertinent information they need to communicate effectively to their employees."
"The upcoming increase in the minimum wage is long overdue and is desperately needed to help our city's families – and our members – make ends meet. This increase is an important first step," said Deborah Axt, Co-Executive Director of Make the Road. "We applaud the Department of Consumer Affairs and its Office of Labor Policy and Standards for taking to the streets to remind employers of their obligations and for fighting every day to protect immigrant and low-wage workers."
"Minimum wage workers are getting a much-needed boost to their wages on December 31st that will help them support themselves and their families," said 32BJ President Hector Figueroa. "Workers in New York banded together in the Fight for $15 and won and we're getting a step closer to a livable minimum wage every year. This is good for workers, good for their families and good for our city."
"A Better Balance is thrilled that  higher minimum wage will become a reality in the city next month. But, as we well know from our work on enforcement, the fact that there is a legal requirement doesn't mean that it will affect the lives of workers unless employers know about the law. We applaud the Mayor and the City of New York for making education of employers about the new law a priority," said Sherry Liewant, Co-President of A Better Balance.
 "It's critical that we regularly inform small businesses about impactful legislation and rules, including changes in the minimum wage," said Brooklyn Chamber President and CEO Carlo A. Scissura. "Awareness campaigns like 'Minimum Wage Business Education Day' play an outsize role in keeping businesses, employees and consumers in the know through the distribution of literature and through face-to-face contact with government representatives. We applaud the administration of Mayor Bill de Blasio and DCA Commissioner Lorelei Salas for their efforts, and we'd like to thank the staff at DCA, SBS, and CCHR for their important work in the field."
"Rapidly changing labor laws and regulations have made it hard for employers to keep up. The educational outreach by the City will help insure that employers are informed and prepared for new requirements," stated Kathryn Wylde, President & CEO, Partnership for New York City.
"I commend the Department of Consumer Affairs for taking their outreach efforts directly through the doors of local businesses to help them understand the new regulations. Small business owners juggle many responsibilities and it can be a challenge to stay on top of the latest regulations.  This direct outreach is very much welcomed in Sunnyside," said Rachel Thieme, Executive Director of the Sunnyside Shines Business Improvement District.
This is DCA's eighth Business Education Day this year, during which the Agency has visited approximately 600 business to provide them with tools to comply with the law without issuing violations. Teams distributed relevant compliance materials in multiple languages including DCA's easy-to-read Inspection Checklists to provide businesses with a detailed list of what DCA inspectors look for during an inspection. Putting these checklists directly into the hands of business owners will enable them to know exactly how to comply with laws and rules before they are visited by an inspector – this means fewer violations and fewer fines.
The NYC Department of Consumer Affairs (DCA) protects and enhances the daily economic lives of New Yorkers to create thriving communities. DCA licenses more than 81,000 businesses in more than 50 industries and enforces key consumer protection, licensing, and workplace laws that apply to countless more. By supporting businesses through equitable enforcement and access to resources and, by helping to resolve complaints, DCA protects the marketplace from predatory practices and strives to create a culture of compliance. Through its community outreach and the work of its offices of Financial Empowerment and Labor Policy & Standards, DCA empowers consumers and working families by providing the tools and resources they need to be educated consumers and to achieve financial health and work-life balance. DCA also conducts research and advocates for public policy that furthers its work to support New York City's communities. For more information about DCA and its work, call 311 or visit DCA at nyc.gov/dca or on its social media sites, Twitter, Facebook, Instagram and YouTube.
---