---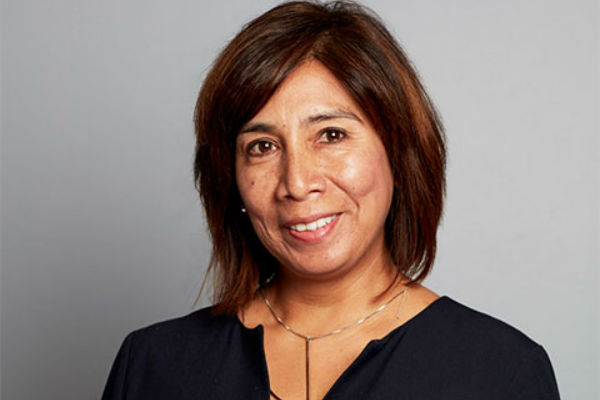 The Department of Consumer Affairs (DCA) Commissioner Lorelei Salas today announced charges against bail bond agent Marvin Morgan, and several insurance and management companies for engaging in deceptive and unlawful trade practices that preyed on vulnerable New Yorkers desperate to help bring their loved ones home.
DCA's charges, which will be filed at the New York State Supreme Court, allege numerous violations of the Consumer Protection Law by Morgan, the insurance companies (Crum & Forster Insurance Brokers, Inc., Evergreen National Indemnity Company, Financial Casualty & Surety, Inc., Roche Surety and Casualty Co., Inc.) and the management companies that the insurance companies hired to oversee Morgan (Cutting Edge Bail Bonds, LLC, Steven Krauss, C.E. Parish General Agency, Inc., Cyril E. Parish, Williams National Surety Corp., and the estate of Bradley Williams).
DCA is seeking more than $57,500 in fines and restitution for 16 consumers and a restitution fund for the affected consumers who have not yet filed complaints with DCA. On average, the consumers cited in DCA's complaint are owed over a thousand dollars each. Thousands more New Yorkers sought Morgan's services since 2012. DCA encourages any consumers who were victims of Morgan's deceptive practices to contact the agency to file a bail bond agent complaint by calling 311, or by filing a complaint at nyc.gov/dca.
"The for-profit bail bond industry has a history of exploiting economically disadvantaged consumers in their most desperate hours: after the arrest and incarceration of a loved one," said DCA Commissioner Lorelei Salas. "Here in New York City, we are leveraging all the tools we have to curb predatory business practices in the for-profit bail bond industry, which threatens the financial stability of families who often are already struggling financially. Today's charges put all corporate insurance companies, management companies, and bail bond agents on notice that this type of illegal and exploitative behavior will not be tolerated."
Elizabeth Glazer, Director of the Mayor's Office of Criminal Justice, said, "Addressing problems associated with money bail is one of the City's strategies to ensure a smaller, safer and fairer system. Going after predatory practices in the bail industry is a big step toward fairness in the justice system."
"Exploiting low-income New Yorkers who are trying to bail their friends or loved ones out of jail is despicable," said Council Member Rory I. Lancman. "The for-profit bail industry has taken advantage of a bail system that punishes low-income New Yorkers for their poverty, and is in dire need of reform. I commend the Department of Consumer Affairs for taking aggressive action against these predatory and unfair practices."
"Serious bail reform is deeply necessary locally and nationally – no one should have to choose between predatory, for-profit entities and sitting in jail until their trial," said Congressman José Serrano. "I applaud the actions being taken by the DCA to hold entities and individuals accountable for preying on vulnerable individuals and their families. This is an important step in the right direction and the first of many I hope to put an end to this practice."
DCA's investigation found that Marvin Morgan, who owned and operated Around the Clock Bail Bonds, Marvin Morgan Bail Bond Agency, Marvin's Fianzas, and Marvin's Bail Bonds, charged illegal fees, refused to provide copies of documents to consumers, and failed to return collateral owed to consumers. While New Yorkers lost thousands of dollars each to Morgan's scam, his insurance companies and managers looked the other way. Morgan's bail bond agent license was recently revoked by the New York State Department of Financial Services.
New York City has taken a number of steps to reduce reliance on money bail including the introduction of supervised release, a citywide bail fund and the expansion of the bail expeditors program. In the last three years, the jail population has decreased by more than 20 percent. Those detained on bail of $2000 or less is down 68 percent over the last four years.
Some friends and family members who cannot afford to pay cash bail may turn to the for-profit bail bond industry, posting collateral, which may be cash, real property, or anything else of value deemed acceptable by the bail bond agent in order to secure a surety bond. This $14 billion industry preys on the anxiety of consumers desperate to help their loved ones return home in order to turn a profit.
Marvin Morgan's deception includes:
Charging illegal fees that exceeded the legal limit established in the New York State Insurance Law.
Morgan routinely charged fees for illegal additional or add-on services such as mandatory third-party courier fees of up to $1,000 for transporting paperwork, which illegally circumvented the fee cap established in the New York State Insurance Law, which applies to the premium and other fees.
Fee caps are typically a percentage of the bond or deposit and vary depending on the size of the bond:
For a bond of $200 or less, the maximum fee is $10.
For a bond $3,000 and under, the maximum fee is 10 percent of the bond.
For a bond between $3,001 and $10,000, the maximum fee is 10 percent for the first $3,000 and 8 percent for the amount between $3,000 and $10,000.
For a bond greater than $10,000, the maximum fee is 10 percent for the first $3,000 and 8 percent for the amount between $3,000 and $10,000, and 6 percent for the amount greater than $10,000.
·         Failing to Refund Collateral to Some Consumers and Deceiving Other Consumers About the Status and Availability of Their Collateral.   
When consumers produced the required court record needed to receive their collateral, Morgan would stall the refund process by claiming that he had not received their documents, blaming the insurance company for delays, promising that the check was in the mail, or demanding that the consumer call a different number for assistance. Some consumers eventually received collateral refund checks that were less than the amount posted, or made out to the wrong person—an apparent effort to further delay the return process—and many individuals simply never received their collateral at all.
·         Refusing to Provide Consumers with Copies of Executed Bail Bond Documents.
Despite requiring consumers to fill out several forms in order to secure a surety bond, Morgan refused to provide copies of these documents to the consumer, even when specifically requested, claiming that providing copies was against the agency's policies.
·         Providing Consumers with Misleading and Inaccurate Receipts.
Morgan failed to identify himself consistently on receipts, sometimes using the company names "Marvin Morgan Bail Bond Agency" and "Marvin's Bail Bonds," which were not registered with the Department of State, and were not used by Morgan to contract with insurance or management companies. The receipts also failed to list the name of the insurance companies underwriting the bond, or worse, contained the name of the wrong company.
Consumers can visit the Mayor's Office of Criminal Justice for tips about the bail bond industry. DCA encourages consumers to file a complaint about predatory bail bond agents online at nyc.gov/dca or by contacting 311.
For more information about DCA and its work, call 311 or visit DCA at nyc.gov/dca or on its social media sites, Twitter, Facebook, Instagram and YouTube.
---