---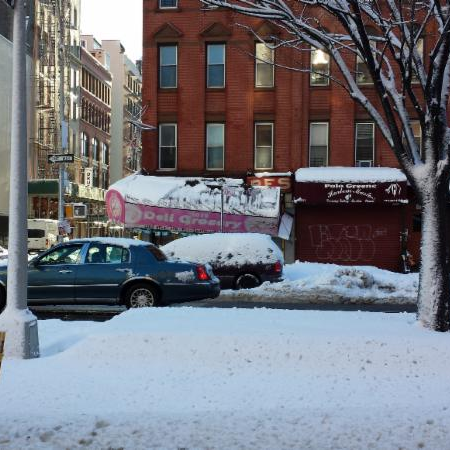 During melting snow and ice conditions, the Department is reminding all builders, contractors, and property owners to secure their properties from hazardous conditions.
Falling icicles and snow masses from buildings can be dangerous in a dense city such as New York, and can injure pedestrians, damage vehicles, and disrupt transportation if streets must be closed for safety reasons. 
If sites are not safely secured, the Department will take enforcement action with the issuance of violations if necessary. 
The Department suggests consulting a professional to advise how to secure construction sites and buildings if necessary. 
To safeguard construction sites, builders, contractors and developers should take all precautionary measures including but not limited to the following:
Safely clear icicles and vulnerable snow masses from sidewalk sheds and supported and suspended scaffolds.

Clear roofs, overhangs and gutters of melting snow and ice.

Clear gutters and spouts of debris to allow proper drainage.

Call 911 if there is an emergency on a construction site.
To secure a building, property owners should take all precautionary measures including but not limited to the following:
Secure and clear roofs, awnings, umbrellas and overhangs of melting snow and ice.

Remove ice and snow from tree limbs and other structures.

Ensure gutters are clear of debris to allow drainage.
In the event that an ice condition develops that poses an imminent hazard to the public, building owners should immediately take precautions to protect the surrounding area.
New Yorkers are encouraged to call 311 to report dangerous snow melt conditions or 911 to report emergencies at construction sites or buildings. New Yorkers who suspect a building or property has been structurally compromised should call 911.
Under §28-301.1 of the Administrative Code of the City of New York, property owners are legally obligated to maintain their properties in a safe condition. Department snow melt advisories are strictly a courtesy to remind property owners to secure their properties and cannot be read to suggest that the Department, rather than the property owner, is responsible for maintaining his or her property.
No related posts found...
---