---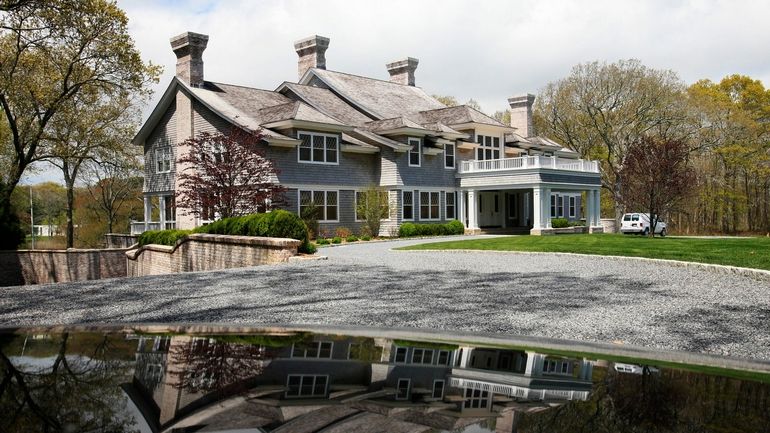 Crains New York reports that Harlemites who want to buy a high-end retreat in the Hamptons have plenty of options to choose from.
Sales of luxury homes in the area, known for its beachside mansions attracting financiers and celebrities, tumbled 16% in the third quarter from a year earlier to 52 transactions, according to a report Thursday from appraiser Miller Samuel Inc. and brokerage Douglas Elliman. The inventory of such properties—defined as the top 10% of the market by price—climbed 34% to 292.
Wealthy buyers on Long Island's East End are taking a pause after several years of heated sales, leading prices to fall as more houses come to the market. The median price of Hamptons deals completed at the luxury level dropped 18% from a year earlier to $5.3 million, in contrast to an increase for lower-cost homes.
"People who had the cash, they came out and bought the last couple of years so they've kind of leveled off," Dottie Herman, chief executive officer of Douglas Elliman, said in an interview. "They're still here, but the demand has just gotten flatter."
With many Hamptons luxury buyers employed by the financial industry, the sales drop may have been tied to declines in global markets, said Ernest Cervi, a senior vice president at brokerage Corcoran Group who oversees Hamptons sales. The Standard & Poor's 500 Index sank 6.9% in the quarter, the worst performance in four years, while currencies and commodities also slid.
"There was a lot of turmoil on the financial markets around the world and that might have stopped people from pulling the trigger," Cervi said. "The international buyer has been absent."
'Sitting Back"
Corcoran, which released its own report on the Hamptons market Thursday, said that total sales in the quarter fell 16% to 515 homes, even as the median price of all deals climbed 6% to $975,000. Only three of the 14 villages and hamlets that the brokerage measured had an increase in sales from a year earlier.
Bidding wars, common for most sales in 2014, weren't as frequent, Cervi said.
"People are just sitting back a little bit and studying the market," he said. "The pace is different."
Read entire story here.
Related Articles
---