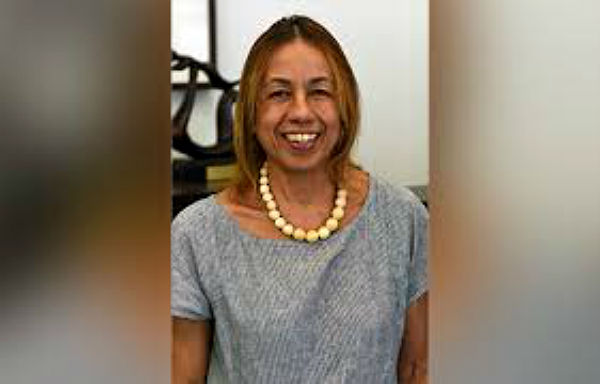 New York State has officially declared that the flu is "prevalent" in the State. This declaration serves as a reminder that it's not too late to get vaccinated at an NYC Health + Hospitals facility, where flu vaccine is still readily available.

Each flu season, NYC Health + Hospitals reminds New Yorkers about the importance of getting the flu vaccine. The flu is serious, highly contagious, and sometimes fatal. The best defense against the flu is yearly vaccination.
Machelle Allen, MD, Interim Chief Medical Officer, NYC Health + Hospitals answers five common questions about the flu, and encourages everyone 6 months and older to be a "flu fighter" and get vaccinated.
Who should and shouldn't get the flu vaccine?
Dr. Machelle Allen: Everyone 6 months of age and older should get a flu vaccine, every year, with the exception of those with rare, but severe, life-threatening allergies to flu vaccine or any ingredient in the vaccine, which might include gelatin and antibiotics. Those who have egg allergies can get the flu vaccine, but first need to speak with their doctor. This season, the nasal spray flu vaccine is not available; only the injectable flu vaccines are recommended for 2016-2017.

When is the best time to get the flu shot?
Dr. Allen: It's best to get vaccinated early in the season, as it takes two weeks after vaccination for antibodies to develop in the body, which is what will protect you throughout the flu season. Each year the flu season is unpredictable, but the need for annual vaccination remains the same. Now that the flu is prevalent in New York State, if you haven't been vaccinated, now is the time to do so!
Where can I get vaccinated?
Dr. Allen: The hospitals and community health centers that are part of NYC Health + Hospitals offer flu vaccination at no charge for all patients, visitors, and staff. Flu vaccination is also offered by doctor's offices, clinics, pharmacies, college health centers, and many employers. Find an NYC Health + Hospitals location in your neighborhood, by visiting http://www.nychealthandhospitals.org/health_care.
Will I get the flu from the flu shot?
Dr. Allen: Contrary to the common myth, no, the flu shot will not give you the flu. The flu shot contains inactivated (killed) flu viruses that cannot cause illness. Most people have no reaction to the vaccine, but some people may experience mild soreness, redness, or swelling at the vaccination site, mild fever, or body aches. It's riskier to go without the protection of the flu vaccine than it is to get vaccinated.
What symptoms are associated with the flu?
---
---
Dr. Allen: Most commonly, people with the flu will experience fever, chills, fatigue, body aches, sore throat, and headache. The flu usually comes on suddenly, symptoms can be mild or severe, and in some cases, the flu can be fatal. Sometimes, people who are vaccinated still get the flu during flu season, but their symptoms are milder and the duration is shorter. So protect yourself the best way possible – get your flu shot today!
Visit us at nychealthandhospitals.org and stay connected on Facebook at facebook.com/NYCHealthSystem or Twitter at @NYCHealthSystem.
Related Articles
VIDEO
---
Harlem Cultural Archives is a donor and foundation-supported Historical Society, Its mission is to create, maintain and grow a remotely accessible, online, interactive repository of audio-visual materials documenting Harlem's remarkable and varied multicultural legacies, including its storied past as well as its continuing contributions to the City and State of New York, the nation, and the world.
Support Harlem Cultural Archives
and
click here to get more Harlem History
, Thank you.