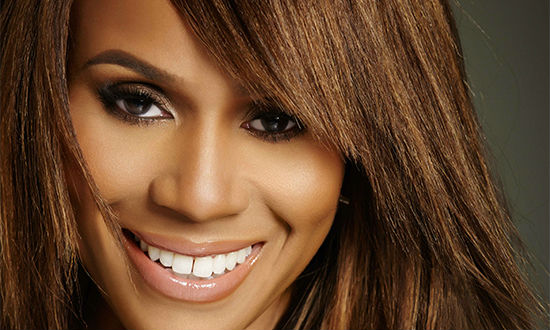 Deborah Cox is hot, Harlem World Magazine's Diane Allford and Morgan A. Grain  covered the diva last week preparing to host the 2015 Tony awards with Broadway star Justin Guarini.Now she is working on the musical theatre adaptation of Lawrence Kasdan's 1992 Oscar-nominated film, "The Bodyguard" will make its North American debut with its Fall 2016 national tour.
The award-winning musical, which premiered at London's Adelphi Theatre in Dec. 2012, will star Grammy Award-nominated singer-songwriter Deborah Cox as Rachel Marron (previously played by X-Factor winner Alexandra Burke) and directed by British theatre director Thea Sharrock. Additional casting and tour cities for "The Bodyguard" will be announced at a later date.
Cox will also play the lead role of Josephine Baker in the Broadway-bound musical "Josephine", which will chronicle the legendary singer's life during a special & significant moment in her life (1939 – 1945). Produced by two-time Tony Award-winner Kenneth Waissman, who produced the original Broadway production of Grease. Cox's new video "More Than I Knew," hits VEVO today — the highly anticipated new single previously debuted on Billboard.com and is available for download on iTunes: https://itunes.apple.com/nz/album/more-than-i-knew-single/id981243937

"I am honored to represent two of the most iconic and historic women of the 20th century with the Broadway bound 'Josephine' project and now the 'Bodyguard.' As a performing artist, it's a dream of a lifetime to now have an opportunity to not only sing, but to also feature my acting and dancing talents. What a blessing!"
Cox's forthcoming new album, Work Of Art, is scheduled for release late summer 2015. The album is a mixture of up-tempos, dance tunes, and Deborah's signature R&B/Pop ballads. There's something on this album for everyone. Cox will also co-host the Clear Channel Spectacolor's simulcast of the 2015 Tony Awards on June 7th.
"I am honored to be chosen to co-host and perform with Justin Guarini for The Tony Awards in Times Square simulcast event,"
For more information, visit www.DeborahCox.com, Instagram @DeborahCox,Twitter @Deborah_Cox, Facebook https://www.facebook.com/DeborahCoxDRG
No related posts found...
---