---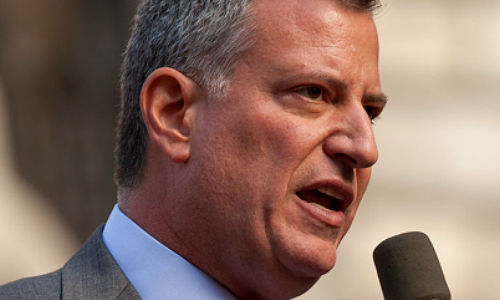 Mayor Bill de Blasio had an emotional response Wednesday when discussing the death of a 6-year-old boy. 
"I am profoundly angry that we lost this young man," de Blasio said.
Nine days ago, Zymere Perkins was allegedly beaten by his mother's boyfriend, his body covered in bruises delivered by a broomstick.
Both his mother and her boyfriend have been arrested on charges of child endangerment.
But Zymere was a familiar face to the city's child welfare agency. He was the subject of five cases of reported child abuse.
"I want to express my sorrow that this happened. I want to be very clear the buck stops here," de Blasio said. "Everything we do, I take responsibility for."
Sorrow, yes, but the administration would not disclose the details of those cases during a more than hour-long press conference on Wednesday focusing on Zymere's death and reforming the agency known as the Administration for Children's Services. They cited confidentiality and a criminal investigation.
"Very fair tick-tock questions that we cannot answer," de Blasio said.
Source has learned at least one of the cases of abuse was reported to the city's child welfare agency by the city's Department of Homeless Services. Zymere and his mother lived at a city homeless shelter for about 18 months. A child abuse report came to the attention of homeless services workers, who reported it to the Adminstration for Children's Services.  From there, we don't know what happened to the claim.
The Department of Homeless Services could not answer any of our questions either, citing confidentiality.
We do know five child welfare workers have been put on desk duty. The city is promising more training for case workers and better coordination between case workers, the NYPD and the Department of Education.
That's unlikely to end the criticism of the city's child welfare commissioner.
"I am poring over every detail of this case," said Gladys Carrión, commissioner of the Administration for Children's Services.
For now, the mayor is resolutely sticking by her side.
"I am going to depend on her to implement these additional reforms and continue to improve this agency," de Blasio said.
Related Articles
---