---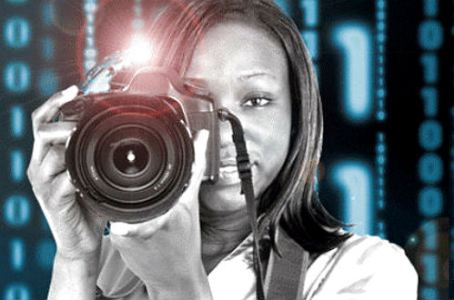 Producers and filmmakers wishing to win between $50,000 and $150,000 for their series pilot are gearing up for competition. Applications for the sophomore class of the 360 Incubator and Fund, managed by the Harlem-based National Black Programming Consortium (NBPC), are due by March 28.
The NBPC initiative is designed to harvest and pipeline nonfiction, multipart (two to three parts) programs for broadcast, as well as Web series and interactive/transmedia about the Black experience. The open call is for creative series and transmedia on social issues facing Blacks, travel, current affairs, lifestyle and do-it yourself projects. Since 1979, NBPC has been presenting stories about the Black experience on the public airwaves, funding films and training the next generation of storytellers.
The 2016 application open call launched online February 1 and closes on March 28, 2016, at 11:59 pm PST.  The 360 guidelines and applications are available at www.bit.ly/NBPC360-2016.
"We created the 360 Incubator to lift projects by producers of color out of isolation and anonymity into the marketplace where their work belongs," said Kay Shaw, NBPC director of programs and acquisitions. "The mentorship and support the Incubator provides shapes and sharpens these very worthy projects.  From what we have seen so far from the inaugural class of projects, the model works."
The inaugural year saw wins by a wide variety of projects, including:
My Africa Is by Nosarieme Garrick and Hassatou Diallo, a broadcast TV series spotlighting an Africa beyond the headlines and offering a balanced view of the continent. (The pilot had its broadcast premiere on the NBPC public television series AfroPoP: The Ultimate Cultural Exchange on February 15.)
Street Cred by Sultan Sharrief and Oren Goldenberg, a broadcast TV series and reality competition show challenging Detroit high school students to learn entertainment producing skills to vie for a chance at a dream internship. (The program is in production and scheduled for a fall release.)
POPS by Garland McLaurin and Jason Samuels, a documentary Web series that offers a humorous, enlightening and engaging exploration of fatherhood as experienced by three African-American men. (The program is in production and scheduled for a spring release.)
Pixie Dust by Damon Colquhoun and Shertease Wheeler, a scripted Web series about a teen girl, Faye, with magical powers to quell the mental illness in her mother. (The program is in production and scheduled for a spring release.)
Since February, NBPC has available online a series of informational webinars by industry professionals and the NBPC staff that provide producers with important information they need to strengthen their submission. Webinar sessions are on such topics as audience research tactics, marketing considerations, turning long-form stories into multipart content, preparing episodic Web content for television broadcast and general guidelines for preparing the best application possible. The NBPC team is also holding "digital office hours" to allow producers to get their questions answered in a one-to-one setting. The remaining digital office hours are on Wednesday, March 23, and Friday, March 25, at 7 p.m.
Up to 10 projects will be selected to be NBPC Fellows through the open call. Fellows will be invited to a three-day boot camp orientation retreat in September 2016 leading up to a six-week incubator during which they will work with a mentor to fine-tune their project concept in preparation for Pitch Black. In October 2016 at the Pitch Black Forum, Fellows will present their projects before a panel of industry executives and an audience of public media, cable, commercial and VOD professionals in New York City. A panel of technologists, distributors and industry professionals will select three or four projects to move onto the pilot stage. Those selected will receive $50,000 to $150,000 in development funds for their pilots and return to their home base to produce them over the next six months.
Producers may view webinar sessions, sign up for digital clinics or start their application at http://blackpublicmedia.org/nbpc-360/.
Related Articles
---