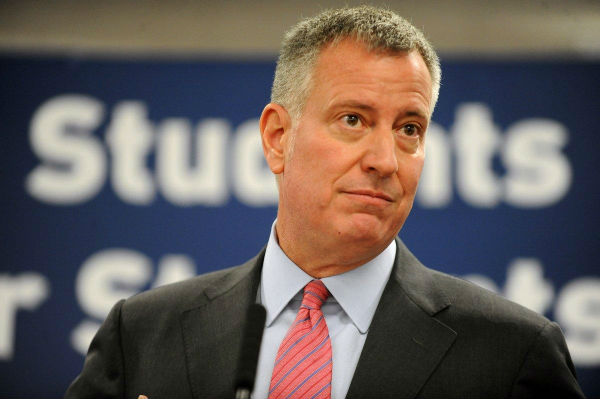 The Local Initiatives Support Corporation (LISC) NYC, the city's Department of Housing Preservation and Development (HPD), and the Mayor's Community Affairs Unit today announced the first five nonprofits to participate in the New York Land Opportunity Program (NYLOP). All groups selected to participate in the first round of the program are faith-based institutions with limited real estate experience based in Manhattan, the Bronx and Queens.
NYLOP is an ambitious, first-of-its-kind program designed to help mission-driven organizations find partners to develop affordable or supportive housing on underutilized land.  This program is generously supported by Booth Ferris Foundation, with additional support from BankUnited, Deutsche Bank, M&T Bank, and Santander Bank.
"Working with New York City's community-based organizations, and particularly faith-based leaders, we are finding new ways to turn underutilized lots into modern affordable housing and community spaces that will benefit New Yorkers in need. I congratulate these five churches, their communities and the partners that got us to this point. Your work is so important," said Mayor Bill de Blasio.
"Communities often seek guidance and support from their spiritual leaders. It is only right that we empower and educate these leaders so they can further strengthen their neighborhoods through the creation of affordable housing and expand community programing. I look forward to seeing the work achieved by the New York Land Opportunity Program and celebrating the success of this meaningful collaboration with LISC and all of our neighborhood partners," said HPD Commissioner Maria Torres-Springer.
"NYLOP aligns with LISC NYC's mission of supporting local champions to address critical community needs. Churches and other mission-driven organizations are the life-blood of NYC neighborhoods and can play a vital role in meeting the challenge of our city's affordable housing crisis," said Sam Marks, Executive Director of LISC NYC.
The program will strengthen the churches' ability to remain anchor institutions in their neighborhoods, even as significant change is taking place around them. In addition to building housing, the churches expect to continue offering community programs that address the needs of youth, seniors and those struggling with hunger, poverty and homelessness in their neighborhoods.
LISC NYC, known for its ability to quickly produce solutions to tough affordable housing and community development challenges, created NYLOP to strengthen mission-driven community organizations and help them explore the possibility of turning their vacant or underutilized property into viable projects for many years to come.
Starting in fall 2016, LISC NYC held four NYLOP technical assistance workshops in Brooklyn, Queens, Bronx and Manhattan, which were attended by nearly 300 participants. A rigorous application process led to the selection of the first five participating organizations.
NYLOP will provide free assistance, including access to lawyers and architects and help with issuing requests for proposals so that the five groups can identify and select experienced developers as joint venture partners. These partnerships will enable them to develop hundreds of units of affordable housing and community space, while maintaining their existing programs and worship spaces that are key to the civic fabric of their neighborhoods.
The religious non-profit in Harlem who will be the first to benefit from the program is:
Shiloh Church of Christ, founded in in Harlem in 1932. Elder Dr. Sheila Gillams says: "We have had this land for 40 years, but don't have the expertise to develop this without a partner. We need LISC to assist us so we can move this project from a vision to a reality."
The religious non-profit include The Community Church of New York Unitarian Universalist, St. Luke's Episcopal Church, founded over 100 years ago in the Bronx, Elder Dr. Sheila Gillams says: "We have had this land for 40 years, but don't have the expertise to develop this without a partner. We need LISC to assist us so we can move this project from a vision to a reality. Wakefield Grace United Methodist Church which has been in Wakefield, Bronx, St. John's Global Ministries near downtown Jamaica, Queens.
---
---
 For more information, visit www.lisc.org/nyc.
To learn more about HPD's Mission-Driven Partnerships
For more general information visit www.nyc.gov/hpd
Related articles
Related Articles