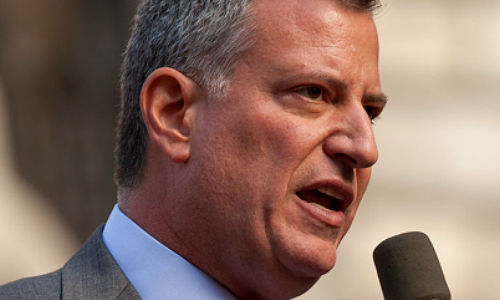 Nearly 20,000 non-union city employees will receive six weeks of paid parental leave under a new policy announced by Mayor Bill de Blasio on Tuesday. 
"New York City is leading by example," the Mayor said in a news release, "putting us at the forefront of paid parental leave policies around the country. This is a common sense policy that will make for healthier and more financially stable working families – making it good for employees and employers."
The policy, which will cover maternity, paternity, adoption or foster care leave, will be enacted through an executive order by de Blasio and will go into effect for 2016. It will cost around $15 million and will be funded by reducing two vacation days for non-union employees. The city will also reclaim small parts of a multi-year raise that was meant to enacted by July 2017.
The city's 300,000 union employees will also have the option of adding this benefit to their contracts through collective bargaining (Source).
Related Articles
---