---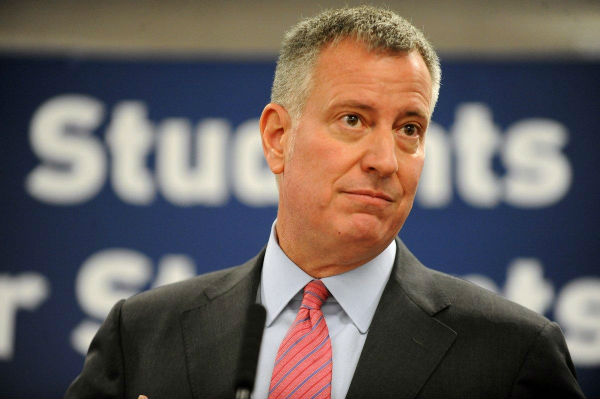 The Department of Housing Preservation and Development and the Housing Development Corporation announced today major changes to HPD's affordable housing lottery application.
HPD's affordable housing lottery application will further increase access for a wide range of New Yorkers to qualify for affordable housing. The expanded guidelines will have an immediate impact for some of the most vulnerable New Yorkers, offering the option to show positive rental history instead of submitting to credit checks, or provide their own credit checks, and allowing for additional occupants per unit.
"For too long, families without access to credit have faced barriers to the affordable housing they need.  By allowing New Yorkers to submit rental history instead of credit checks, we are creating a fairer system for all New Yorkers," said Mayor de Blasio.
"We will continue to challenge the practices that have perpetuated inequality and injustice for decades. These new changes, paired with the grassroots work we're doing with the Where We Live NYC initiative, are moving the needle toward our goal to make New York the fairest big city in the country," said HPD Commissioner Louise Carroll.
The new policies reduce the chances of a tenant being denied a unit due to poor credit history, with the introduction of the option for applicants to provide 12 months of positive rent payment history rather than a landlord-initiated credit check. This change also paves the way for applicants to apply for affordable housing without the need to provide a Social Security Number or an Individual Taxpayer Identification Number for every adult in the household. The policy updates also lower credit check fees to sync with the new State rent laws, which limit credit check fees to $20 per application, and lets applicants avoid fees altogether by providing a recent credit check to the landlord.
"These significant policy updates build upon our ongoing efforts to make New York a more equitable place to live," said HDC President Eric Enderlin. "By addressing the challenges many low-income New Yorkers face in the rental application process, we are creating more options for those in need of an affordable home. We are grateful to our partners at HPD for their contributions to this vital work."
"These new changes are a step towards promoting greater racial equity in our housing market and greater access to affordable housing, regardless of immigration status," said Bitta Mostofi, Commissioner for the Mayor's Office of Immigrant Affairs. "By eliminating requirements that unnecessarily and disproportionately impact working-class immigrant families and people of color, HPD continues to show our City's commitment to racial and immigrant justice."
The City has also broadened the range of unit sizes for which households can qualify, by increasing the permitted number of occupants per unit and removing the assumption that married or similarly committed couples to share a bedroom. These new occupancy standards increase the choice available to New Yorkers when applying for affordable housing opportunities and can lower housing costs for families by granting more flexibility.
To better equip some of the lowest income applicants in their housing search, HPD is also refining its outreach efforts to better educate applicants with rental assistance vouchers about the source of income discrimination. The agency clarified language in the notices applicants with vouchers receive during the lottery process and collaborated with the City Commission on Human Rights to give HPD's Housing Ambassadors clear pathways to deal with allegations of landlords discriminating against tenants based on their source of income.
These policy updates are in line with the City's fair housing efforts, and support the strides being taken with the Where We Live NYC initiative, a comprehensive planning process to study, understand, and address patterns of residential segregation and how these patterns impact New Yorkers' access to opportunity.
---