---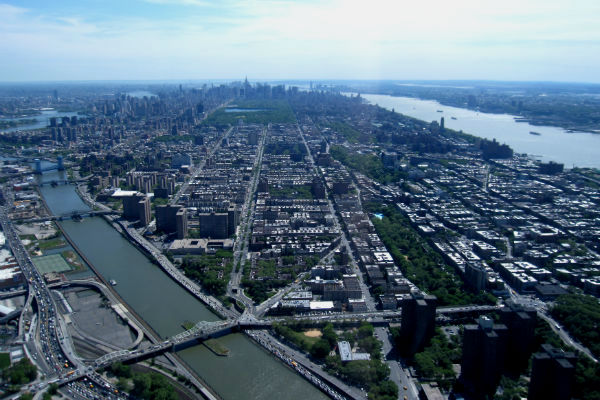 Department of Consumer and Worker Protection (DCWP) Commissioner Lorelei Salas today announced a lawsuit against American Airlines for violating the NYC Paid Safe and Sick Leave Law for workers from Harlem To Hollis. DWCP's lawsuit, which has been filed to the Office of Administrative Trials and Hearings (OATH), alleges that American Airlines violated the Law by illegally assigning disciplinary points for each sick day used by ground crew workers and thereby illegally retaliating against employees for using sick leave. DCWP's workplace-wide investigation also found that American Airlines fails to pay sick leave at the required rate, fails to allow employees to use accrued sick leave, illegally requires advance notice and medical documentation for fewer than three days, and failed to provide the Notice of Employee Rights. DCWP is seeking approximately $375,000 in restitution for more than 750 ground crew workers, including its agents, representatives, fleet service and mechanical employees, as well as civil penalties.
"All workers in New York City are entitled to paid safe and sick leave and American Airlines is not above the law. Workers in major transportation hubs where thousands of people pass through everyday should not have to choose between going into work sick or getting in trouble for exercising their right to take a sick day," said DCWP Commissioner Lorelei Salas. "American Airlines has violated their ground crew's rights by engaging in practices that make workers afraid to exercise their rights because they will be disciplined for using a sick day. Not only are these practices illegal, but it is disappointing when an employer puts business above their own employees' health. We will not tolerate any employer that violates employees' rights to their paid safe and sick leave."
Under New York City's Paid Safe and Sick Leave Law, employers with five or more employees who work more than 80 hours per calendar year in New York City must provide paid safe and sick leave to employees. Employers with fewer than five employees must provide unpaid safe and sick leave. All covered employers are required to provide their employees with the Notice of Employee of Rights that includes information in English and, if available on the DCWP website, the employee's primary language. Employers must provide the notice on the first day of an employee's employment. Employers must have a written sick leave policy that meets or exceeds the requirements of the Law.
Safe and sick leave is accrued at a rate of one hour of leave for every 30 hours worked, up to 40 hours per calendar year, and begins on the employee's first day of employment. Employees can begin using accrued leave 120 days after their first day of work. For employers who do not frontload safe and sick leave on the first day of a new calendar year, employees must be able to carry over up to 40 hours of unused safe and sick leave from one calendar year to the new calendar year.
If the need to use sick leave is foreseeable, employers can require up to seven days advance notice to use safe or sick leave. If the need is unforeseeable, employers may require notice as soon as practicable. Employers can require reasonable documentation for more than three consecutive workdays as safe or sick leave but it is illegal to require that documentation specify the reason for using safe or sick leave. Employers may not engage in or threaten retaliation against employees, which includes firing and any act that punishes an employee for or is likely to deter an employee from exercising his or her rights under the Law.
Employers and employees can visit nyc.gov/workers or call 311 (212-NEW-YORK outside NYC) for more information including the required Notice of Employee Rights, one-page overviews for employers and employees, and the complaint form. DCWP also developed tools to help employers keep track of employees' hours worked and safe and sick leave used, as well as model forms for verification of authorized safe and sick time used, safe and sick time.
Since the law went into effect, DCWP has received more than 1,800 complaints about the Paid Safe and Sick Leave, closed more than 1,700 investigations, and obtained resolutions requiring more than $10 million combined fines and restitution for more than 32,000 workers.
Through DCWP, the de Blasio administration continues to lead the nation on advocacy around the importance of municipal workplace rights and protections. In May 2016, Mayor de Blasio announced that the City's New Office of Labor Policy & Standards (OLPS) would be housed at DCWP. DCWP's OLPS is now the largest municipal labor standards office in the country with a robust staff of attorneys, investigators, outreach and education specialists, as well as research and policy analysts. For more information about the Office and the City's workplace laws, visit nyc.gov/workers.
DCWP's lawsuit is being handled by Agency Attorney Amy Luo and Director of Litigation Claudia Henriquez of OLPS, which is led by Deputy Commissioner Benjamin Holt.
NYC Department of Consumer and Worker Protection (DCWP) protects and enhances the daily economic lives of New Yorkers to create thriving communities. DCWP licenses more than 81,000 businesses in more than 50 industries and enforces key consumer protection, licensing, and workplace laws that apply to countless more. By supporting businesses through equitable enforcement and access to resources and, by helping to resolve complaints, DCWP protects the marketplace from predatory practices and strives to create a culture of compliance. Through its community outreach and the work of its offices of Financial Empowerment and Labor Policy & Standards, DCWP empowers consumers and working families by providing the tools and resources they need to be educated consumers and to achieve financial health and work-life balance. DCWP also conducts research and advocates for public policy that furthers its work to support New York City's communities. For more information about DCWP and its work, call 311 or visit DCWP at nyc.gov/dcwp or on its social media sites, Twitter, Facebook, Instagram and YouTube.
---