---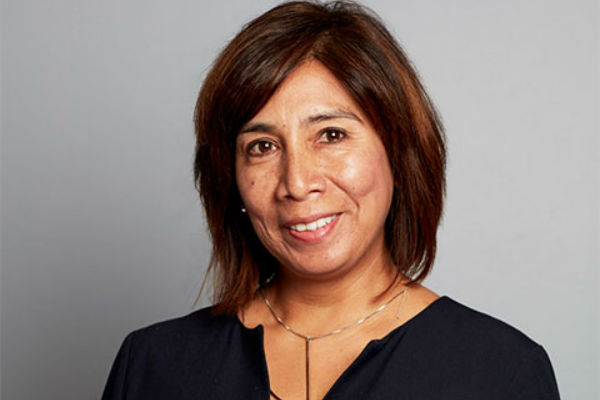 Department of Consumer and Worker Protection (DCWP) Commissioner Lorelei Salas announced today new proposed rules to protect Limited English Proficiency (LEP) consumers from deceptive debt collection practices. The proposed rules would require debt collection agencies to inform consumers if language access services are available, prohibit the false, inaccurate or partial translation of any debt collection communications, and to maintain records relating to the language preferences of the consumers. DCWP made the announcement at a National Consumer Protection Week press conference with multiple federal, state, and city agencies.
"New York is one of the most diverse cities in the world with residents speaking dozens of languages. I am a native Spanish speaker, so I know firsthand the importance of language access services for New Yorkers," said DCWP Commissioner Lorelei Salas. "As a consumer protection agency, we strive to ensure we do everything we can to narrow the language access gap and that is exactly what our proposed rules do."
Consumer debt is at its highest point in history, with Americans owing $4.1 trillion in outstanding non-mortgage consumer debt. As a result, the debt collection industry has thrived; collectors contact consumers more than a billion times a year. In New York City, where one in four residents—or nearly 2 million people—have a limited ability to read, speak, write or understand English, the lack of language access services is particularly troubling. Without such services, LEP communities may be unaware of their rights and be more vulnerable to the unscrupulous practices of certain debt collectors.
The proposed new rules would require debt collectors to:
Inform consumers

 of any language access services that are available;

Notify consumers

 about a 

 glossary

 of commonly-used debt collection terms

 that will be available

 in multiple languages on DCWP's website;

Request, record, and retain a record of each consumer's language preference

;

Report a consumer's language preference 

if they send the debt back to the creditor, sell the debt, or refer it to litigation; 

and

Maintain a report

 of the number of accounts where they have tried to collect on a debt in a language other than English.
DCWP will hold a public hearing on the proposed rules on April 10, 2020 at 10 a.m. at 42 Broadway, 5th Floor. Comments on the proposed rules can be submitted in person at the hearing or online, by email to RuleComments@dca.nyc.gov, by fax to 646-500-5962, or by mail to the address in the proposed rules. The deadline to submit comments is April 10 by 5 p.m.
The new rules fulfill one of the policy recommendations in DCWP's report, Lost in Translation: Findings from Examination of Language Access by Debt Collectors, which, based on a study of the industry, found that there is a lack of language access services for LEP consumers in NYC offered by debt collection agencies. Without any laws in place requiring debt collection agencies to offer language access services to consumers, only a minority of collectors do so.
Anyone seeking to collect debts from New Yorkers must be licensed by DCWP, which currently licenses more than 1,400 debt collection agencies in 45 states and 14 countries. Last year, DCWP received more than 370 complaints about debt collectors, often about debts the consumer doesn't believe they owe. DCWP encourages anyone who is contacted by a debt collector to review our Debt Collection Guide to understand their rights and what a debt collector can and cannot do.
DCWP also encourages anyone struggling with debt to visit an NYC Financial Empowerment Center for free, one-on-one financial counseling. The Centers have served more than 57,000 clients since 2009 and have conducted over 114,000 counseling sessions since the first opening in 2008. Clients have reduced over $70 million in debt and increased their savings by $5.8 million. New Yorkers can book a free and confidential appointment with a professional financial counselor at nyc.gov/TalkMoney or by calling 311.
NYC Department of Consumer and Worker Protection (DCWP) protects and enhances the daily economic lives of New Yorkers to create thriving communities. DCWP licenses more than 75,000 businesses in more than 50 industries and enforces key consumer protection, licensing, and workplace laws that apply to countless more. By supporting businesses through equitable enforcement and access to resources and, by helping to resolve complaints, DCWP protects the marketplace from predatory practices and strives to create a culture of compliance. Through its community outreach and the work of its offices of Financial Empowerment and Labor Policy & Standards, DCWP empowers consumers and working families by providing the tools and resources they need to be educated consumers and to achieve financial health and work-life balance. DCWP also conducts research and advocates for public policy that furthers its work to support New York City's communities. For more information about DCWP and its work, call 311 or visit DCWP at nyc.gov/dcwp 
---