---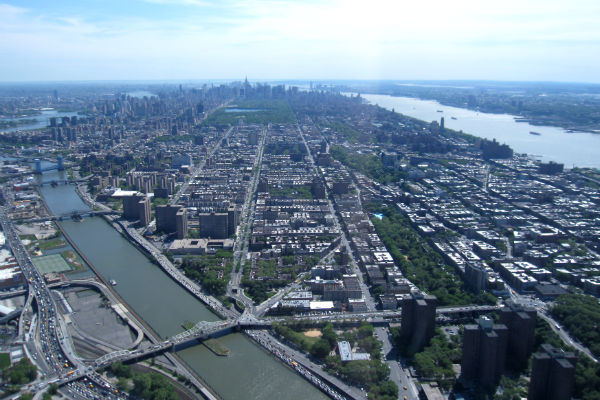 The Department of Citywide Administrative Services (DCAS) officially opened a new Computer-Based Testing and Applications Center (CTAC) for Civil Service exams today at 135 Canal St., 3rd floor, in the Stapleton section of Staten Island. It is the second new CTAC in a year, and the first one in the borough of Staten Island. Last summer, a new CTAC opened in Queens. Plans for one in the Bronx are being developed.
As part of the Agency's commitment to providing the greatest customer service and opportunities available to New Yorkers, DCAS will continue to meet its goal of making the Civil Service exam process as convenient as possible.
"We are very close to making pencil and paper exams a thing of the past," said DCAS Commissioner Lisette Camilo. "DCAS continues to expand its use of technology. The Mayor's commitment to supporting large-scale projects involving advanced technology makes this possible."
Commissioner Camilo was joined at the opening by Council Member Debi Rose, who represents the area.
The state-of-the-art Staten Island facility provides exam testing and a computer room for the public to apply for upcoming exams and City jobs. CTACs are open to the public six days a week, including evenings and weekends.
"Thank you DCAS for creating a new Computer-Based Testing and Application Center here in Staten Island," said State Senator Diane J. Savino. "This will be a welcome addition to prospective Civil Service applicants and job seekers. Creating a more accessible and inclusive job market will surely help expand our workforce locally."
"With a Computer-based Testing and Application Center opening on Staten Island, residents who are interested in applying for City jobs can now have the convenience of applying right in their borough," said Assembly Member Michael Cusick. Accessibility to these centers is needed to give all city residents the opportunity to advance their careers within City agencies. Thank you to DCAS for pushing forth the initiative to open testing centers in every borough."
"This new testing center will make applying for City jobs easier and more convenient," said Staten Island Borough President James Oddo. "All Staten Islanders know the inconvenience of traveling to Manhattan or Brooklyn to access City services. With the opening of this center, Staten Islanders who want to serve their community as City employees will no longer have to spend hours traveling to and from Manhattan or Brooklyn to take the exam. That is a good thing."
"Civil Service careers have given generations of Staten Islanders opportunities for long-term employment with living wages and benefits, a true pathway to the middle class," said Council Member Debi Rose. "With the opening of this new, state-of-the art center in the North Shore, we ensure that our local residents continue to have access to the examinations that lead to these careers – without having to travel to Brooklyn or Manhattan. I thank Mayor de Blasio and Commissioner Camilo for selecting this accessible location, and I look forward to spreading the word among my constituents about this important resource."
DCAS currently operates testing centers in Brooklyn, Queens, and Manhattan. DCAS is also developing plans to open a fifth CTAC in the Bronx.
In Fiscal Year 2017, DCAS administered 59 exams for 135,288 applicants at its CTAC locations. For more information, or to schedule a Civil Service exam, visit DCAS Exams.
The Department of Citywide Administrative Services (DCAS) ensures that all City agencies have the critical resources and support needed to provide the best possible services to the public. Follow them on Twitter, Instagram, and Facebook.
---