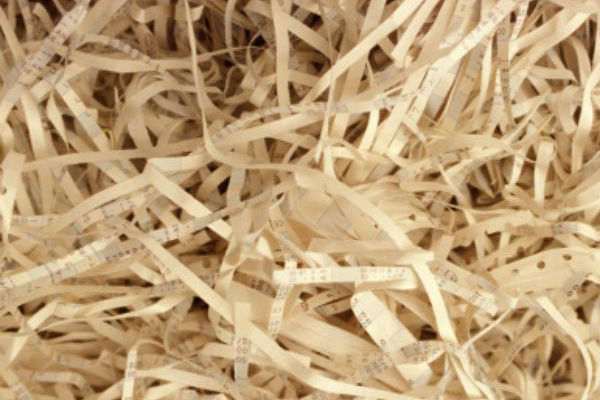 On Saturday, May 21 and Sunday, May 22, starting at 10 a.m., the Department of Consumer Affairs hosts its ninth annual Shred Fest, a paper-shredding event at 10 locations across the city.
Department of Consumer Affairs (DCA) First Deputy Commissioner Alba Pico today announced DCA's ninth annual Shred Fest to help New Yorkers protect their identities. Shred Fest is a free paper-shredding citywide event that aims to increase public awareness about identity theft prevention. On Saturday, May 21 and Sunday, May 22, from 10 a.m. to 4 p.m., New Yorkers can shred their personal documents—mail, old bank statements, paycheck stubs, credit card applications, and more—for free at five locations each day throughout the five boroughs. At each location, documents will be shredded in industrial shredders with mounted TV monitors so consumers can verify that their personal materials have been properly and securely shredded. All shredded material is then securely disposed of and recycled. Shred Fest is hosted in cooperation with NYC Department of Parks & Recreation, NYC Department of Sanitation, and Municipal Credit Union, with great support from Confidential Shredding, Data-Struction, Legal Shred, Lion Cage Shredding, Shred-Up, Time Shred Services, and USA Shred.
"Identity theft has consistently been a top national issue and thieves continue to find new ways to obtain personal information whether it's through social media, emails or text messages," said DCA First Deputy Commissioner Alba Pico. "DCA understands the fear and stress that come from having your personal information stolen, so we encourage New Yorkers, especially seniors, to dispose of their documents in the safest way possible and follow our tips to protect their identities."
"Identity theft is a crime that affects scores of New Yorkers every day," said Sanitation Commissioner Kathryn Garcia. "Many times the victim is unaware that this crime has been committed against them. With the 9th Annual Shred Fest event, New Yorkers can bring their personal information documents to convenient locations throughout the city and watch their documents be safely shredded and securely disposed of. Our environment benefits as tons of shredded paper will be taken to the proper facilities for recycling."
"Municipal Credit Union (MCU) is pleased to partner with the Department of Consumer Affairs for its 9th Annual Shred Fest. Keeping our members information safe and secure is a high priority for MCU. We continue to educate our members through our Financially Fit Series, which addresses the issue of Identity Theft and how it could affect their financial well-being. Our partnership with the Department of Consumer Affairs for its annual Shred Fest is another way for us to show the importance of properly discarding personal information to our members and NYC residents.   We encourage our members and NYC residents to take advantage of this opportunity to protect themselves from identity theft by visiting one of the Shred Fest locations throughout the city," said Corey Fernandes, MCU Vice President of Business Development/Member Relations.
"Confidential Shredding is proud to be an integral partner in protecting our city. Identity theft is a crime that will continue to be pervasive in our society and being an active part of the "front line" in the data protection process is very satisfying," said Neil Wagman, Business Development Executive at Confidential Shredding. "Confidential Shredding – documents do not get away from us."
"We are so excited to participate again in Shred Fest this year. As one of the first shredders to support Shred Fest, we believe it truly brings great value to New York City, and we are happy to be a part of it," said Sean Fredricks of Legal Shred.
"LionCage document Shredding is proud to be able to give back to our community free document shredding services. Every day across the five boroughs, LionCage shredding helps eliminate identity theft and fraud," said Moti Mitteldorf of LionCage Solutions.
"Properly destroying your sensitive records at the end of its life cycle is the only effective way to ensure one does not become a victim," said Shred Up Inc. "We are proud and honored to partake in this amazing event. NYC's DCA is doing a tremendous service to its citizens by providing such an event, our fellow neighbors have the opportunity to destroy their documents free of charge to ensure their personal good name is never compromised. This is huge!"
New Yorkers are invited to bring mail and other documents that contain personal information to be shredded and securely disposed. Stapled documents can be shredded, however, documents bound with metal binder clips cannot. Suggested documents include:
Bank statements that are at least one year old and do not contain tax-related information
Pay stubs (only after you have received your W-2 Form)
Credit card applications

Documents that contain your Social Security Number, account numbers, password/PIN information, birth dates, private contact information and signatures
Free shredding will be available at the following locations across the city until 4 p.m. or until trucks are filled:
St. Nicholas Park, Corner of West 135th Street and St. Nicholas Avenue
---
---
Shred Fest is part of DCA's ongoing campaign to raise awareness about the steps New Yorkers can take to prevent identity theft. This week DCA released new tips to help consumers protect themselves from credit and debit card fraud as high-tech thieves are using "skimmers" to steal consumers' credit card and PIN numbers. Last year, more than 2,600 New Yorkers participated in Shred Fest, shredding more than 70 tons of personal documents. More than 400 tons of personal documents have been shredded at Shred Fest since its inception in 2008.
Visit DCA online at nyc.gov/consumers
Related Articles
VIDEO
---
Harlem Cultural Archives is a donor and foundation-supported Historical Society, Its mission is to create, maintain and grow a remotely accessible, online, interactive repository of audio-visual materials documenting Harlem's remarkable and varied multicultural legacies, including its storied past as well as its continuing contributions to the City and State of New York, the nation, and the world.
Support Harlem Cultural Archives
and
click here to get more Harlem History
, Thank you.