---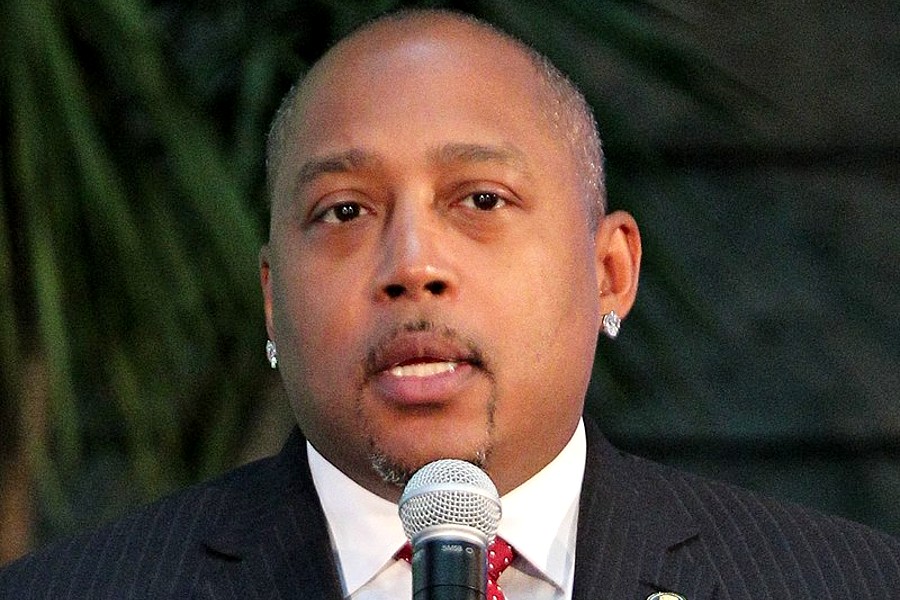 Loretta Calderon's dream came true as she met Daymond John, the renowned "Shark Tank" investor, in Harlem.
She's the proud owner of LA Sweets NY, a successful Lenox Avenue bakery, which she established in 2017.
Daymond John, hailing from Brooklyn and raised in Hollis, Queens, began his entrepreneurial journey by launching a clothing company in his mother's basement. Today, Fubu stands as an empire, with over $6 billion in global sales. Thanks to JPMorgan Chase, he's passing on his knowledge of crafting the perfect business pitch.
Nichol King, JPMorgan Chase's executive director of community banking in the northeast, emphasized the importance of supporting Black entrepreneurs in Harlem, describing them as the "heartbeat of America."
Related: Harlem's Nichol King Talks Empowerment, Vibrancy, And More On The Harlem World Magazine Podcast.
In partnership with JPMorgan Chase, Daymond John is empowering new entrepreneurs to aim high. One of his biggest fans, Jessica Spaulding, founder and CEO of Harlem Chocolate Factory, found the event invaluable for discussing practical strategies.
Daymond John's key message for achieving financial success is straightforward: "65% of the wealthiest people are self-made. They started with, Why can't it be you?"
Jessica Spaulding recently completed JPMorgan Chase's Minority Entrepreneurship Program, which offers free coaching, technical assistance, and access to funding.
For more details, visit their website.
Photo credit: Source.
---