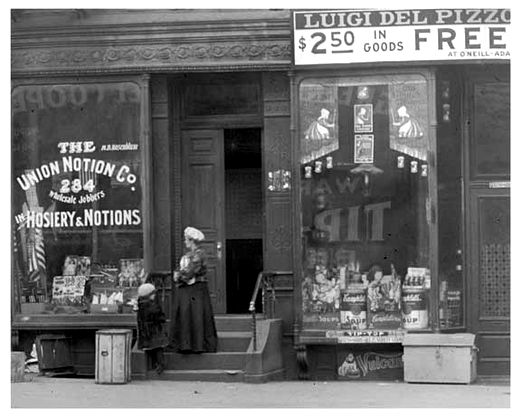 It's a cool afternoon with a mother and child quietly standing on the steps of an apartment building at Lexington Avenue and 138th Street in Harlem, New York around 1912.
The two stand turn away from the photographer facing each other sandwiched between The Union Notion Co., Whosale Jobbers In Hosiery & Notions on the left and the Luigi Del Pizzo shop on the right during this turn of the century, pre-Renaissance Harlem.
Afew years later, the NAACP becomes active in Harlem in 1910 and Marcus Garvey's Universal Negro Improvement Association in 1916. The NAACP chapter there soon grew to be the largest in the country, and the rest is Renaissance history.
---
Become a Harlem insider - Sign-Up for our Newsletter!
---
Via Source
Related Articles
---
VIDEO
---
"Dr. Harry Delany is a renowned Harlem born and raised surgeon, the son of the great jurist and civil rights leader, Hubert Delany...." This monthly post is made in partnership with Harlem Cultural Archives.