---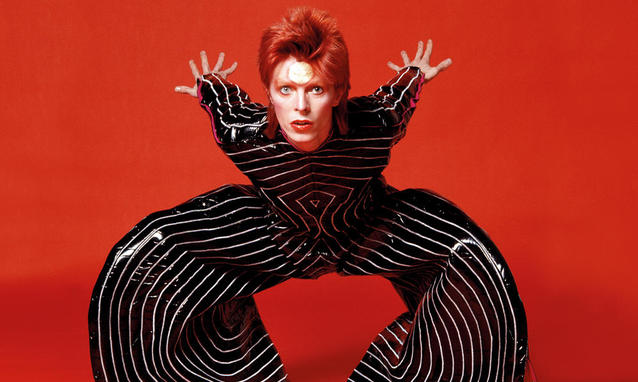 On Monday, January 11th, 2016, legendary singer David Bowie died at the age of 69. Like many other artists, Wim Hendrikes writes in his book David Bowie – The Man Who Changed the World, Bowie came to Harlem in search of inspiration.
Songfacts writes that Young Americans was the first Bowie album that guitarist Carlos Alomar played on, now the director of the Stevens Institute of Technology's Sound Synthesis Research Center. Bowie first saw Alomar playing in the house band at the Apollo Theatre in Harlem, and convinced him to play on this album and join the tour. Alomar became a major contributor, playing on several of Bowie's albums and coming up with guitar riffs for songs like "Fame" and "Golden Years."
In another quote in the NY Post reports, Alomar says "(Bowie)…steps right out of a limousine with his big fedora on, and walks straight through [the crowd]. Doesn't even stand in line," Alomar recalls. "And all these black people (on 125h Street) are looking at him going, 'What was that?' "
In David Bowie: Starman by Paul Trynka, who mentioned "David Bowie with Ava Cherry check outing Harlem's Apollo Theater, where it turned out there was a show on April 26th headlined by Richard Pryor and featuring the Main Ingredient, one of the RCA's few cool bands. The Harlem outfit had changed its lineup in 1972. recruiting new singer Cuba Gooding Sr., and scoring a huge soul smash with Everybody Plays the Fool".
In what maybe the ultimate tribute, Harlem's Diddy said in 2006 that "Image-wise… If David Bowie was black and from Harlem, he'd be me…"
Here's his most popular video on Youtube:

RIP David.
Related Articles
---