---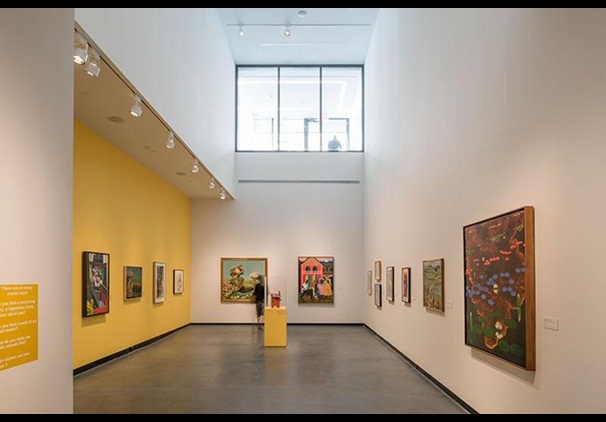 The children's museum within Adjaye Associates' Sugar Hill housing project in Harlem New York opens to the public on Saturday.
The museum is the final part of the 13-storey scheme which also includes 124 flats, a pre-school, and offices for the housing association.
Located at the base of the rose-embossed pre-cast concrete panelled building, the museum is accessed from a large landscaped public plaza on St Nicholas Avenue.
The Children's Museum of Art and Storytelling contains exhibition and performance spaces and a studio for an artist-in-residence.
Susan Delvalle, director of Sugar Hill Children's Museum of Art & Storytelling: 'Sugar Hill, with its rich cultural and intellectual history, is a truly inspiring place and the perfect home for New York City's newest children's museum.
'In partnership with David Adjaye and other world-renowned artists, we have designed a welcoming space for children of all communities to come together to tell their stories, create meaningful art and foster creativity at an important stage in their development.'
Read the entire story here.
Related Articles
---