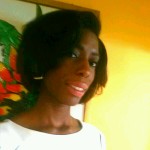 Join Harlem World Magazine's Danny Tisdale and CSMG Capital Solutions founder Shana Heath on 11 am, Saturday. Today's topic with Shana and Danny was the "Application" process.
CSMG Capital Solutions provides businesses access to funding up to $3 million dollars. They offer the best and quickest way for Harlem businesses to apply and receive a business loan.
Specializing in financing small to mid-sized businesses that are seeking an alternative to bank loans.
Have any questions go to csmgcapitalsolutions.com or call them at 212.414.5414 for a Free Consultation.
Here's list of our talks with Shana:
Introduction, June, 2nd Monday, 12:30 pm EST (listen here).
Qualifying, June 16th, Monday 12:30 pm EST (listen here).
Application, July 26th, Saturday 12:30 pm EST (listen here).
Credit
Financing
The Relationship
Want to know more get linked:
Facebook: https://www.facebook.com/csmgcapitalsolutions
Twitter: https://www.twitter.com/csmgcapital
Website: csmgcapitalsolutions.com
Related Articles
---
---