---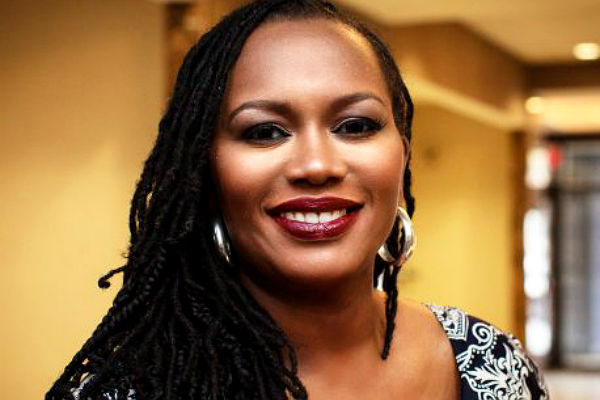 Rush Philanthropic Arts Foundation (Rush Arts) co-founder and Harlem fave Danny Simmons have announced the organization's main office has moved from New York City to Philadelphia, PA. The move coincides with a restructuring of the governing body, its board of directors reports Linkedin.
"I'm pleased to announce that Taneshia Nash Laird has been elected President of Rush Philanthropic Arts Foundation's board of directors," Simmons said. "Taneshia has chaired our advisory board for our expansion to Philly since we launched RAP – Rush Arts Philadelphia – three years ago. She was instrumental in us establishing relationships with the city's community leaders. She also chaired our first Art for Life Philly fundraiser back in November," he added. Laird is the organization's first female board president since it was founded 24 years ago.
A poet, visual artist and philanthropist, Simmons co-founded Rush Arts in New York City in 1995 with his brothers rap impresario Russell and rap artist Joseph "Rev. Run" Simmons of the legendary hip hop group Run DMC. The Simmons brothers created their nonprofit with the goal of filling the gap that people of color and the disenfranchised face in accessing the arts and exhibition opportunities. For nearly twenty-five years Rush Arts has been dedicated to providing inner-city youth with significant exposure to the arts, as well as to supporting emerging underrepresented artists with exhibition opportunities.
In additional to community arts education for young people, Rush Arts ran two galleries Corridor Art Gallery in Brooklyn and Rush Gallery in the Chelsea section of Manhattan. The galleries were the sites of early career exhibitions of artists like Simone Leigh, Wangechi Mutu, Kehinde Wiley, Mickalene Thomas, Sanford Biggers, Allison Janae Hamilton and many other artists that are dominating the contemporary art scene today. All told, Rush's annual programming of exhibitions and youth arts education reached more than 10,000 people each year.
In 2016, Danny Simmons expanded Rush Arts to Philadelphia purchasing a historic building and developing the Rush Arts Philadelphia (RAP) Gallery at 4954 Old York Road. The building also features second floor artist apartments. RAP formed programming partnerships with organizations like Art Sanctuary, the Barnes Foundation, and the African American Museum in Philadelphia (AAMP). In 2018 Simmons joined forces with AAMP to launch the Residency for Art and Social Change at RAP. Since opening RAP has offered free visual and performing arts classes and the gallery has been the site of free community concerts.
Rush Arts' new board president Taneshia Nash Laird is the President and CEO of Newark Symphony Hall in Newark, NJ and was previously the executive director of the Arts Council of Princeton. She co-founded MIST Harlem in New York City with her late husband Roland. Laird also co-owns The Best Love Productions in Philadelphia with Steve Jackson, with whom she co-produced a sold-out "Def Poetry Jam Reunion" at the Philadelphia Museum of Art with Danny Simmons. A former city official for economic development in New Jersey and grants panelist for the National Endowment for the Arts during the Obama Administration, Laird is a recognized expert inequitable development and creative placemaking and said she looks forward to bringing her vast professional experience to her role as the board's president alongside chairman Danny Simmons.
"I'm excited to be working with Danny as he builds on Rush Arts' twenty-four-year legacy and we plan the ongoing expansion of Rush's work. We have dedicated board members like Angela and Vanessa Simmons, who just last year helped us raise money towards our Philadelphia operations at our first-ever Art for Life Philadelphia fundraiser. I look forward to growing the board with additional business, community and arts leaders who will help us increase the impact we have in Philadelphia neighborhoods, beginning with and anchored by our building in Logan section."
Other current Rush Arts board members include entrepreneurs Lenny Bazemore and Kimora Lee Simmons, TV producer Stan Lathan and noted artist Kehinde Wiley. As well, Rev. Run maintains a seat on the board, but Russell Simmons ceased involvement in the organization in November 2017.
Danny Simmons also announced the appointment of curator and museum exhibition consultant Noah Smalls as acting director of the RAP Gallery. Smalls owns the Upper Darby Art Gallery, has an MFA from the University of the Arts in Philadelphia and has previously collaborated with Simmons on art shows in New York, New Jersey, Pennsylvania, South Carolina and Texas.
For more information on Rush Arts, log onto www.rushphilanthropic.org.
Photo credit: Taneshia Nash Laird via source.
---