---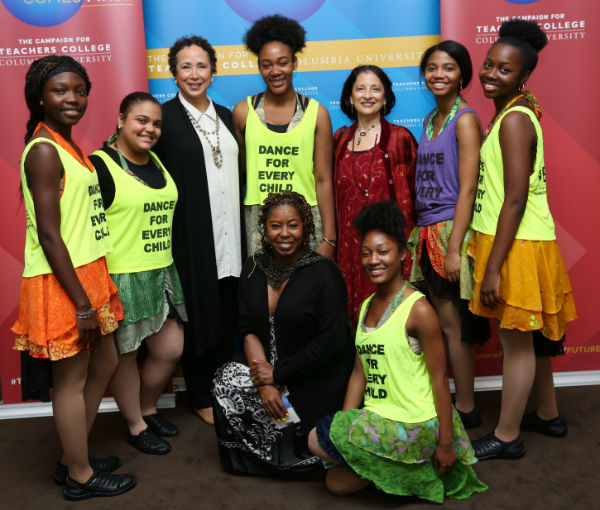 Jody and John Arnhold have donated $4.365 million to Teachers College, Columbia University to establish a new doctoral program in Dance Education that will prepare those who educate dance teachers, policy makers, and leaders in the field.
The gift was announced today at a luncheon at Teachers College, attended by dozens of leaders from the dance community, including Virginia Johnson, artistic director of Dance Theatre of Harlem, who spoke at the event; Heather Watts, former principal dancer with New York City Ballet; Kara Medoff Barnett, executive director of American Ballet Theater; Juan José Escalante, executive director of the José Limón Dance Foundation; and Kate Lear, chairman of Ballet Hispanico.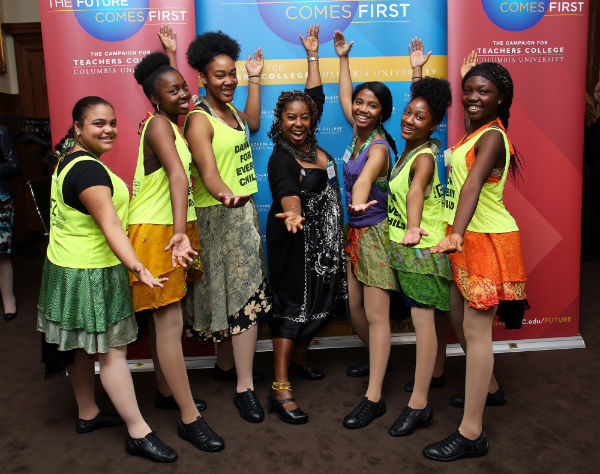 "My intent is to ensure that Teachers College will create the next generation of leadership in the field of dance education," said Jody Gottfried Arnhold (M.A. '73), a former public school dance teacher who is the Founder of the 92ndStreet Y's Dance Education Laboratory, Honorary Chair of the Board of Ballet Hispanico, and former co-chair of the committee to draft the New York City Department of Education Curriculum Blueprint for Teaching & Learning in Dance.
The distinctive vision of the new program is to prepare master educators—the teachers of teachers—as well as dance researchers and policy experts who advocate for dance as a medium for educating all children, not just future performers, about collaboration, citizenship and the power of the imagination. An interdisciplinary faculty committee is shaping the new program to reflect the College's strengths in teacher education, leadership and policy, and movement sciences.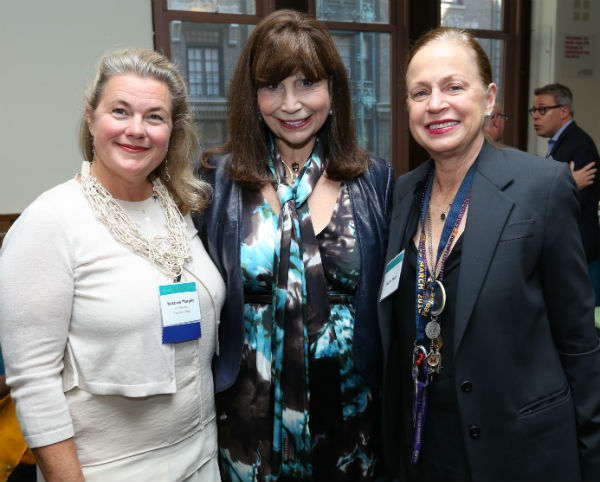 "This transformational gift from Jody and John Arnhold positions us once again to do what Teachers College has historically done best: shape the future of the field," said Susan Fuhrman, President of Teachers College. "Jody is one of the true champions of dance education. Inspired by her vision, Teachers College will bring fresh leadership, prestige and scholarly discipline to a field too often overlooked—even among the arts—and transform cultural and educational institutions across the country."
"Many of the current dance education leaders in New York City are Teachers College master's degree graduates," Arnhold said. "We've all been missing Teachers College's presence, and now, as the field is growing, the College will be coming back with something even more important."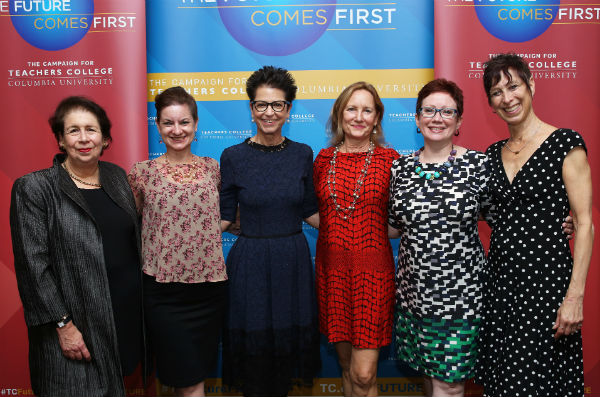 The Arnholds' gift will establish a new Arnhold Chair in Dance Education, to be filled after the program's first year, and the Arnhold Endowed Scholarship, which will support full- and part-time students in the dance education doctoral program. In addition, the new program will collaborate with the rich and extensive dance community in New York City and beyond.
Teachers College Provost and Dean Tom James said that the new dance education program at Teachers College "by definition needs to be a collaborative program in the arts."
"We are being given a unique opportunity to accomplish something through synergy and collaboration that's greater than what could be accomplished through any single program alone," James said. "That's very appropriate because the arts are about fusion and transformation. During the coming months, we'll be marrying the intellectual resources of Teachers College with Jody Arnhold's vision to create something that is both new and uniquely Teachers College."
Mary Hafeli, Professor of Art & Art Education, is leading the faculty committee representing different disciplines to shape the proposal for the new program. "We're aiming to create a highly distinctive addition to the College's current offerings," said Hafeli. "This doctoral program will be devoted exclusively to dance education, and will bring together faculty from across the College as well as the rich and extensive dance education community in and beyond New York City. That means being consultative, in and outside of the College."
Learn more about the proposed program at TC.edu/DanceEd and http://bit.ly/2djvAs9
Watch a LiveStream of the announcement at http://bit.ly/2efCPxR
Related Articles
---