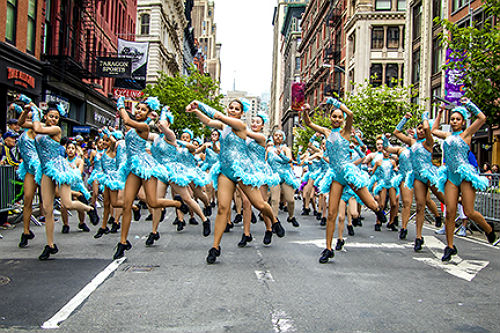 Join Dance Parade as they gear up for the 12th Annual Dance Parade and Festival May 19th 2018. Last year they repealed the Cabaret Law. This year they celebrate "The Cabaret of Life!"

Over 10,000 dancers will be dancing on Broadway to over 80 styles of dance in the New York City's largest dance event.  Bring your African dance team, Irish Stepping troupe, EDM Viking Ship, Korean K-hop, Melbourne-Shuffle, Tango or Texas Two-Step–This is a participatory dance like never before!
or
Artists: Xdance from Hartford, CT – Photo Credit: Miguel Chavez
No related posts found...
---