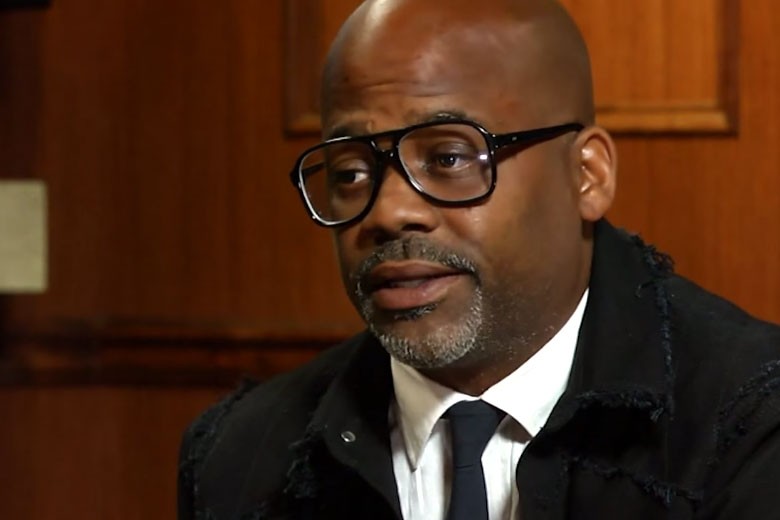 Damon Dash is most certainly making his interview rounds. The former CEO of Roc-A-Fella records sat down with Larry King for an exclusive interview last week. Snippets of the interview, which will air on Larry King Live, have already hit the internet, and as usual, Dash was open about his feelings on quite a few things, including his relationship with Jay-Z and the recent baby mama drama that has led to an arrest warrant being issued for him.
"I usually don't talk about him," said Dash in reference to Jay-Z. Though the music mogul has barked on other interviewers for asking him about Jay-Z, he was a little more reserved and respectful when responding to the 81-year old King. Dash once again criticized the folks Jay-Z has been around since parting with Roc-A-Fella. "Just because of this, but there's been things where he's been in business with people that are against my honor code, so because of that where I'm from I kind of have to keep a distance."
King also Dash about the arrest warrant and the recent legal issues he's faced with regards to child support. Dash admits, "Right now, I've got warrants out for my arrest…for things that don't make sense…for child support. But I know, I just gave my son's mother 120 thousand dollars for a house outside of child support." Dash says he has not been arrested because the warrant is not criminal and it has been issued in New York (source).
Related Articles