---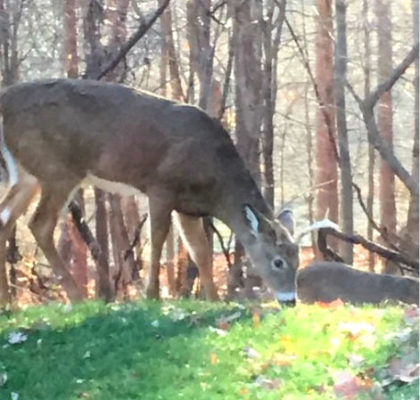 A one-antlered deer was spotted roaming Harlem's Jackie Robinson park and may have swam the width of the East River to get there.
The deer, which some people are affectionately calling "lefty," was seen Friday morning running in the brush near 154th Street, the New York Post reported.
A police officer told the Post that neighborhood residents called the NYPD to report the deer's presence and that it was acting "skittish, moving carefully and trying to hide." The deer likely crossed the East River into Manhattan while searching for food, the officer told the Post.
"If it comes out of the woods and into the street, it could be a problem. Until then, we are treating it as what it is — a deer in the woods," a police officer told the Post.
Image via Adrienne Watson
Related Articles
---