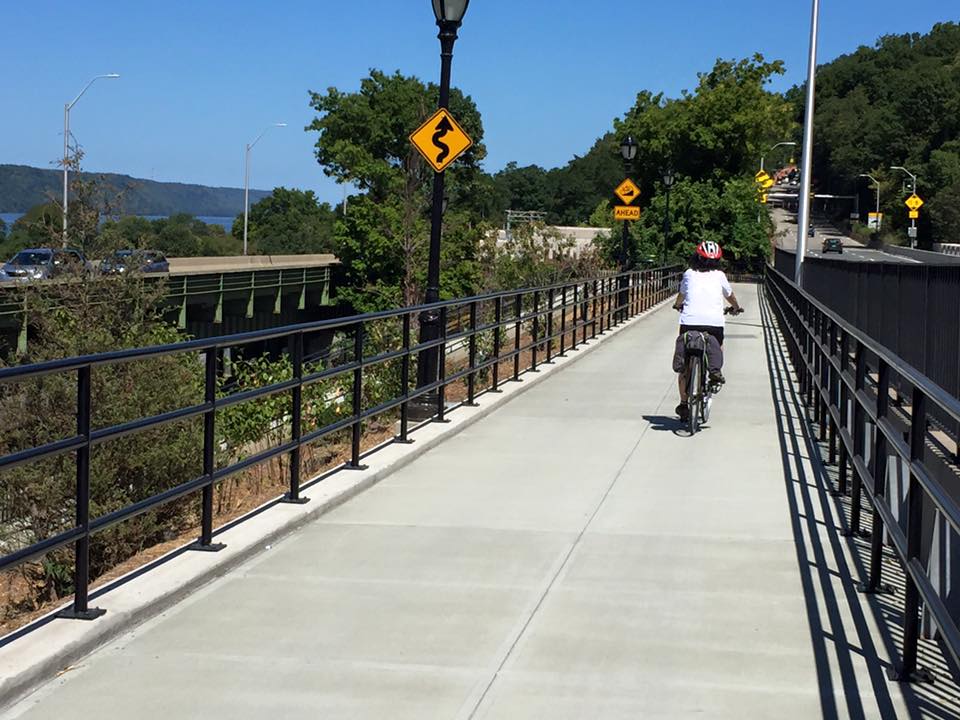 Streets Blog reports that Cyclists and wheelchair users will soon have improved access to the Hudson River Greenway in Inwood, when the Parks Department officially opens a new ramp connecting the greenway to Dyckman Street.
The ADA-compliant ramp, at the northern terminus of the greenway, was supposed to open a year ago. Until now users had to enter and exit the greenway via a set of stairs on a segment of Riverside Drive that serves as a Henry Hudson Parkway onramp. The new ramp rises from the street in a series of switchbacks.
Though Parks told us the project isn't quite finished, photos of people using the ramp are popping up on Facebook and Twitter.
Read the entire story here.
Related Articles
---