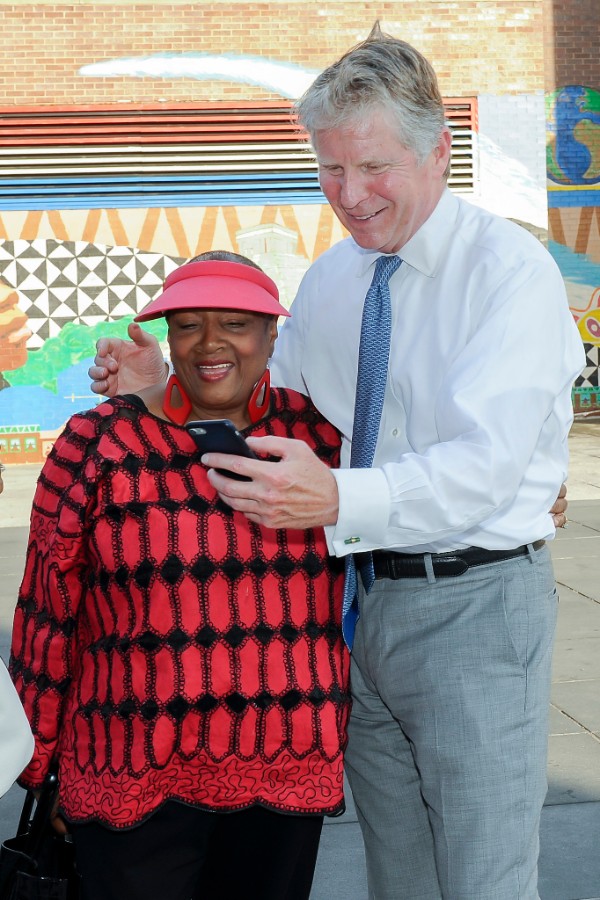 After Manhattan DA Cy Vance visited Harlem in an effort to build community he sent Harlem World Magazine an e-mail stating that:
"When new federal policies threaten to undermine trust between local law enforcement and the diverse communities that are served,  join with our neighbors to say no – we will not be divided, and we will not turn back the clock on our progress.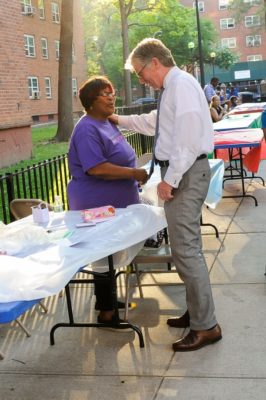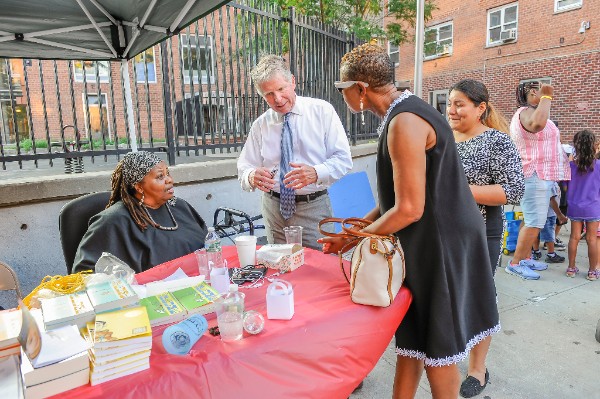 That is why, this week, more than 70 assistant district attorneys and staff proudly participated in the 34th Annual National Night Out Against Crime, volunteering at 26 events with events from Harlem to Hollis, including those I attended in Harlem, NY at:
National Night Out is a yearly crime and drug prevention event that invites local residents and leaders to participate in community-based crime prevention initiatives, strengthening relationships between the law enforcement community and the neighborhoods we serve.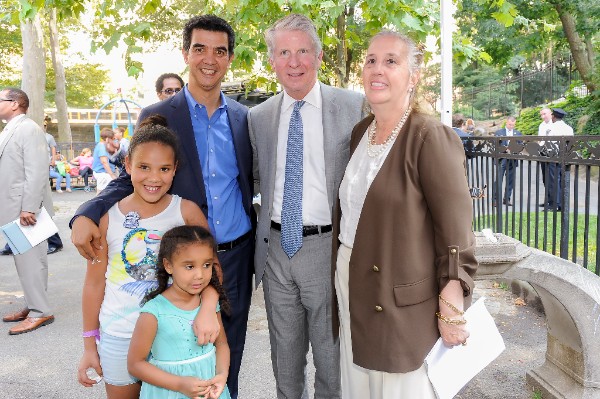 With more than 38 million participants in 16,000 locations across the country, National Night Out serves as a reminder that productive community relationships continue to be the key to New York becoming – and staying – the safest big city in America."
Photo credit: 1) DA Vance poses for a selfie with Jackie Rowe-Adams (Harlem Mothers S.A.V.E). 2) DA Vance poses with Harlem resident.  3) DA Vance, with Harlem Council Member Ydanis Rodriguez, his cute girls and Manhattan Borough President Gale Brewer.
Related articles
Related Articles
---