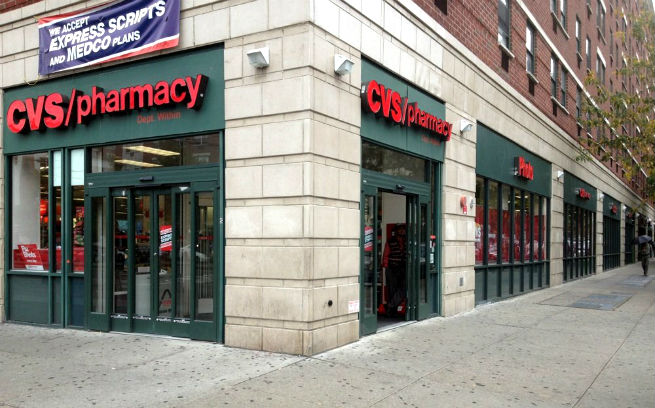 With Harlem having a number of CVS Pharmacy stores, CVS made a name for itself by the disabling of Android Pay and Apple Pay at its pharmacies from Harlem to Hollywood. "Over the past year, our digital team has brought to market numerous new digital tools – like CVS Pay – that make shopping at CVS Pharmacy easier and more convenient," said Brian Tilzer, Senior Vice President and Chief Digital Officer, CVS Health. "We've been excited by the level of customer adoption of these digital solutions, and we will continue our quick pace of innovation and deployment to make our customers' health care experience even easier."
The new service is built into the official CVS Pharmacy app (for Android and IOS), and it supports the major credit and debit card issuers.
Users will show the barcode within the app to the CVS pharmacy employee who will scan it, and then the user can select the payment method they want to use to checkout. For folks that want to use the drive-thru window, there's a pickup number that will be registered so the driver can use the mobile payment option. There are specific barcodes for prescription pickup, too, and the app supports CVS's ExtraCare loyalty program.
CVS Pay officially supports debit and credit cards issued by Discover, American Express, Visa, and MasterCard. It also supports Health Savings Accounts, and Flexible Spending Account cards.
CVS has confirmed that CVS Pay is available in Delaware, New York, New Jersey, and in Pennsylvania. The company plans on rolling out support nationwide, to over 9,600 pharmacies, later in the year.
Via CVS Pharmacy (Play Store) and CVS (PRNewswire)
Related Articles