---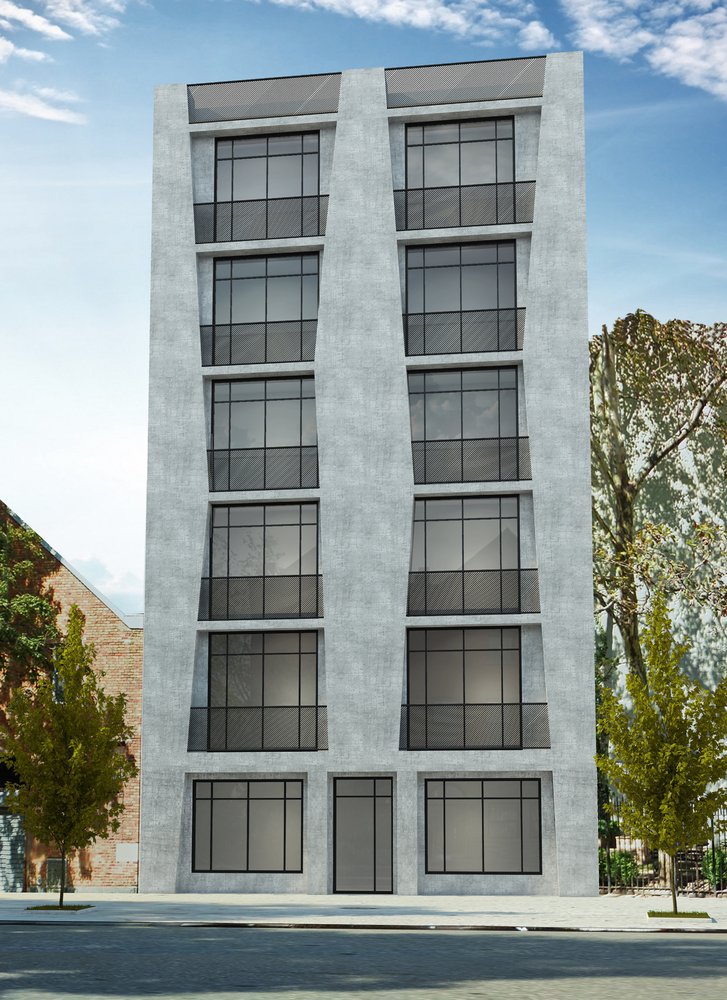 Small and large developments are filling in the vacant lots that once pockmarked the neighborhood, and today we have a look at one coming to 3 West 128th Street, between Fifth Avenue and Malcolm X Boulevard.
The new building will rise six stories and hold 20 apartments, divided across 13,163 square feet of residential space. Average units would measure about 700 square feet, meaning that these are probably rentals.
Each story would have three to four apartments, and a duplex would fill parts of the third and fourth floors. Future tenants will also be able to take advantage of a roof deck on the top floor.
Joel Berkowitz is the developer, and Beam Group designed the building.
The cut-outs for the balconies are a bit odd and angular, but the floor-to-ceiling glass windows and balconies—which will be installed on half the apartments—are attractive features. The rendering also shows the building breaking the street wall slightly by extending past the church next door, which doesn't have a particularly positive impact on the block or on how pedestrians experience it.
However, YIMBY is happy to see more density in this part of Harlem. The 125th Street stop on the 2 and 3 trains is only four blocks away, and the 4/5/6 trains and the Metro-North Railroad stop five to six blocks east of the West 128th Street site. Additionally, retail construction is booming along 125th Street. A Whole Foods Market is about to open nearby at 125th Street and Lenox Avenue (by the 2 and 3 trains), and several other major tenants will fill out the six-story mall anchored by the organic food chain, including American Eagle, Burlington Coat Factory, Nordstrom Rack, Olive Garden, and TD Bank.
Related Articles
---