---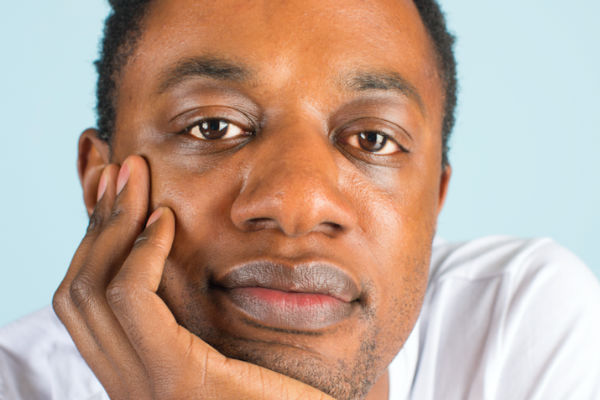 The Caribbean Cultural Center African Diaspora Institute (CCCADI) is pleased to present its next Curators in Conversation on October 29, 2020, at 6 pm EST.
They will be featuring Jonathan Michael Square and TK Smith and moderated by the Center's own Curator-at-Large, Grace Aneiza Ali. Curators in Conversation is dedicated to critical debate, dialogue, and engagement with curators of color committed to the artistic and cultural production of the Afro-Caribbean and its Diaspora.
For this next installment, curator Jonathan Square will be in conversation with curator and art critic, TK Smith. Square is a Harvard faculty member who specializes in fashion and African Diasporic visual culture, and Smith is the inaugural Tina Dunkley Fellow in American Art at Clark Atlanta University Art Museum and a PhD candidate in the American Civilization Program at the University of Delaware.
Square and Smith will discuss intersecting ideas in their curatorial practice, some of which include historical and contemporary movements against racism and towards racial justice, Black visual and material culture, and their commitment to making curatorial research and scholarship more accessible in and outside academia. As always, the conversation will be moderated by Grace Aneiza Ali, CCCADI Curator-at-Large and Assistant Professor, Art & Public Policy, NYU.
How To Watch: Visit cccadi.org to view our LIVE virtual programs and engage with comments and questions through our social media platforms like Facebook Live & Youtube Live! Tune into our Youtube Channel and Facebook Live on Thursday, October 29th at 6 pm. CCCADI's new digital programs will be featured on our different social media platforms. Visit www.cccadi.org and make sure to subscribe to our YouTube Channel and follow us on FB and IG for regular updates!
Jonathan Michael Square is a writer, historian, and curator specializing in fashion and visual culture of the African Diaspora. He has a PhD in history from New York University, a master's degree from the University of Texas at Austin, and a B.A. from Cornell University. He has taught at the University of Pennsylvania, Fashion Institute of Technology, Parsons School of Design, and currently at Harvard University.
He has written for Fashionista, Fashion Studies Journal, Refinery29, Vestoj, Hyperallergic, British Art Studies, and International Journal of Fashion Studies. A proponent in the power of social media as a platform for radical pedagogy, he founded and runs the digital humanities project Fashioning the Self in Slavery and Freedom, which explores the intersection of fashion and slavery.
TK Smith is a Philadelphia based writer, art critic, and curator. He is currently a PhD candidate in the American Civilization Program at the University of Delaware. He received his MA in American Studies and his BA in English and African American Studies from Saint Louis University. His research interests lie in American art, material culture, and the built environment. Most recently Smith curated Looming Chaos, a solo exhibition of Atlanta-based artist Zipporah Camille Thompson's woven work. His writing has been published in Art Papers, Burnaway, and ARTS ATL.
Grace Aneiza Ali, CCCADI Curator at Large – Born in Guyana, Grace Aneiza Ali migrated to the United States with her family when she was fourteen years old. She is currently an Assistant Professor/Faculty Fellow in the Department of Art & Public Policy at the Tisch School of the Arts, New York University.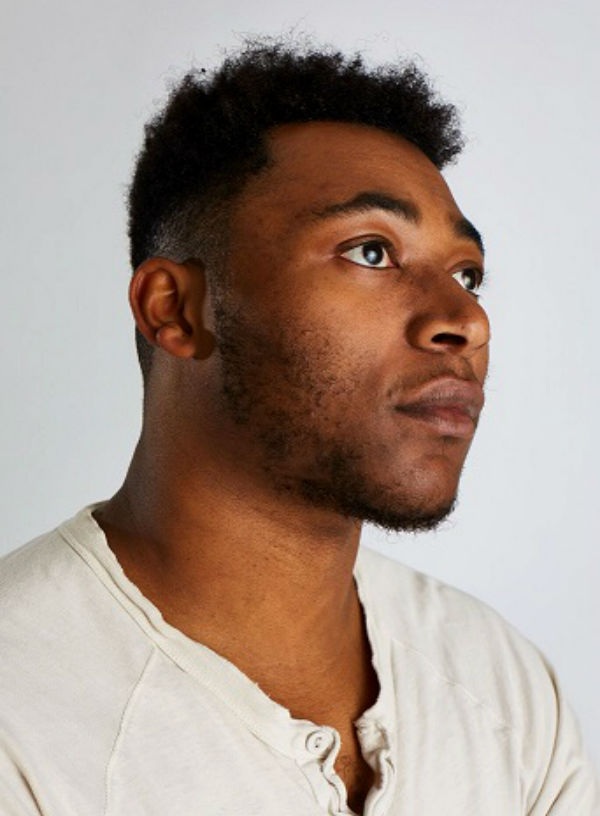 Ms. Ali is a curator, editor, and the founder and editorial director of OF NOTE Magazine — an award-winning nonprofit arts journalism initiative reporting on the intersection of art and politics and global arts activism. Her curatorial research practice and exhibitions center on socially engaged art practices as well as contemporary art of the Caribbean and its Diaspora. For full bio: www.graceali.com
Since its founding in 1976, the intersection of arts, culture and social justice has been the foundation of CCCADI exhibitions program. For over 43 years, CCCADI has promoted the aesthetics and creative expressions of artists, scholars and researchers focused on connecting African Diaspora themes in their work.
Through these efforts, the Center has championed the work of illustrious curators such as Lowery Sims, C. Daniel Dawson, Marta Moreno Vega, Mora J. Byrd, Shantrelle P. Lewis, Grace Aneiza Ali, Paulo Bispo, Edgardo Miranda Rodriguez, Desiree Gordon, Marinieves Alba, Robert Farris Thompson, and Henry Frank.
The Center has consistently provided space for artists, exhibitions, and dialogues across generational connections to provide cultural context, expansion and deepening of cultural threads that are shared by artists of the African Diaspora.
Located in East Harlem, the Caribbean Cultural Center African Diaspora Institute (CCCADI) is a nonprofit arts, culture, education, and media organization that advances cultural equity, racial and social justice for African Diaspora communities. Each of CCCADI's programs asserts the centrality and relevance of African, African American, Afro-Caribbean, and Afro-Latino culture.
Weaving together four broad categories: Learning, Expressions, Spirituality and Exchange, CCCADI carries out its mission through advocacy, public art exhibitions, public performances, educational programs, internships, fellowships, workshops, conferences, international exchange and collaborative partnerships. This past Juneteenth, 2020, CCCADI launched the #ArtsGoBlack campaign to challenge the arts and culture field to actively address racial inequality.
CCCADI is most grateful for the support it has received from the following: FOUNDATIONS: Altman Foundation, American Express Foundation, The Andrew W. Mellon Foundation, Booth Ferris Foundation, Ford Foundation, Hispanic Federation, Howard Gilman Foundation, The Jacques Louis Vidal Charitable Fund, the Mosaic Network and Fund in the New York Community Trust, New York Community Trust, The Pinkerton Foundation, Rockefeller Brothers Fund, Shelley & Donald Rubin Foundation, Starry Night Fund Corporations: BronxCare Health System, Consolidated Edison, The Durst Organization.
In addition to United Health Care, WarnerMedia LLC; Public: Harlem Community Development Corporation, Manhattan Borough President Gale Brewer, National Endowment for the Arts, The New York City Department of Cultural Affairs, New York City Council Member Diana Ayala, New York City Council Member Laurie Cumbo, New York City Council Member Vanessa L. Gibson, New York City Council Member Bill Perkins, New York City Council Speaker Corey Johnson, New York City Economic Development Corporation, New York State Council on the Arts, New York State.
For more information, please visit: https://artsgo.black/
For more information, please visit: https://www.cccadi.org/
Photo credit: 1) Jonathan Michael Square. 2) TK Smith.
---